Schools out! May Half Term
Schools out! If like us you think the school terms are speeding past and are totally unprepared for this week off, we have some great ideas to help you out.  We have even explored some fun dates to celebrate.
1) Bike week runs 30th May to 5th June - making it a perfect excuse to get out on that bike, let's just hope you don't have to dodge the rain showers!  Explore Kent have a cycling page that shows you all the best routes in Maidstone and beyond.  But what if it rains, we hear you cry, well the lovely team at Creation Station have come up with some great bike themed arts and craft activities.
2) National Children's gardening week 29th May to 6th June.  Getting out and embracing nature is a great way to boost your mental health and after the year we've had, it is never more needed.  However, if you need some inspiration on how to connect you or the little ones with nature check out this website it has lots of great ideas.  Which is your favourite? The grass caterpillar or the Fairy house flower pots.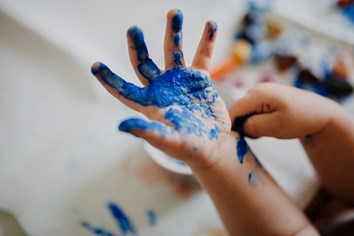 3) Still sticking with Children's gardening week, check out these great mini gardens to keep the children busy. They are perfect for indoor or outdoor gardeners.  We think they will look great on a windowsill and we are loving the dino one! Check out the whole range here.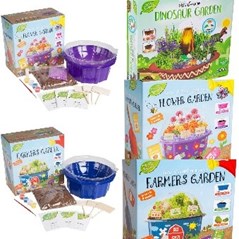 3) National Garden Wildlife Week 31st May – 6th June.  Sticking with nature why not head to Leeds Castle? It's a great place to let the children get their hands dirty and enjoy the great outdoors again this half term, in the beautiful grounds and gardens of "the loveliest Castle in the world".
Young visitors can explore, investigate and learn how to plant and grow seeds. Join our 'Bug Safari' and discover all types of bugs and insects as you explore the Castle estate.  There is a 'Wildlife Trail' will take families on a fun adventure through the grounds, following clues to find animal illustrations and hidden answers in order to complete a trail card.  for more info click here.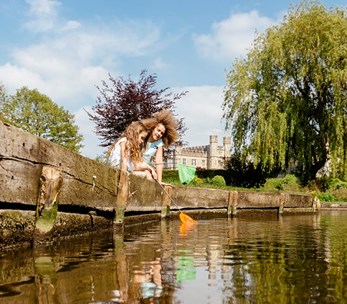 4) Bird feeders are also a great way of celebrating Wildlife week too.  Creation Station have come to the rescue again with not just one simple bird feeder video but two!  And it's all using things you probably have at home already.
5) World environment day 5th June – why not check out our The R's video. It's all about Reduce, Reuse and Recycling perfect to help the environment…..PSS, there is also a great video to work out your carbon footprint.  The Creation Station also have a video on how to upcycle and create a storage unit if you have already watched the other two.
6) Out and about - as we are easing out of lockdown there are lots of great places in and around Maidstone to explore. One of our favourites is Mote Park, you can pop there for a walk or bike ride.  It's perfect for a picnic or for those more adventurous, there are lots of outdoor activities for the whole family. Choose from Sky Trail, Climbing Wall and Segway Terrain, and finish off your visit with a fun 9 holes of Dino Golf.  Click here for more details 
7) Heart of Kent Hospice Elmer Activities – We are so excited that the Heart of Kent Hospice are running their Elmer's Big Heart of Kent Parade this year!  To help you get in the mood why not visit their Elmer activities here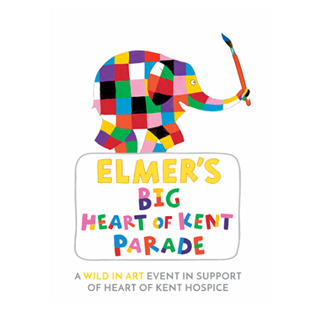 8) Oldies but goodies - Still looking for some idea why not visit some of our ideas for Feb's half term here