For the little ones...
Welcome to the club that's designed with the little ones' happiness in mind. The Mall Monster, our shopping centre mascot, has set up a special kids club. It's a place where all The Monster's little friends meet to enjoy face painting, arts and crafts, storytelling, competitions and all sorts of special events throughout the year – designed to give parents some time to treasure, while their little treasures are entertained. They'll make lots of new friends – and receive a special treat on their birthday.
---
Forthcoming events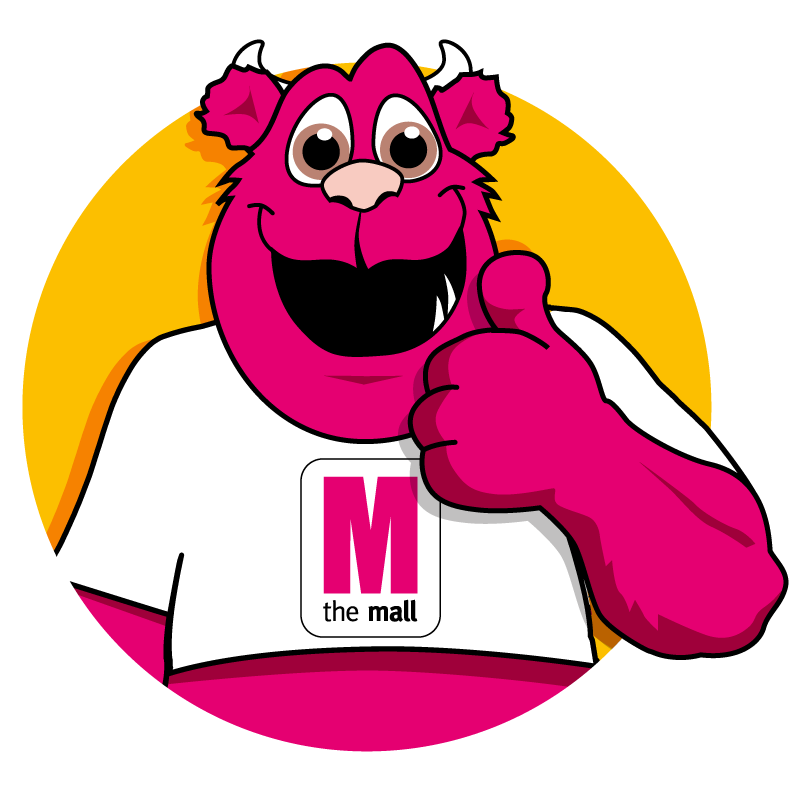 Join us
Treat yourself to lots of hassle free, family friendly days out and sign up to The Mall Monster's Friends Club at The Mall. You'll be the first to know about upcoming events at the centre, specially designed for little monsters!
Facilities
At the Mall, we're BIG on family friendly shopping, so here's a quick guide to some of the things we do to make life easier for your family – and for you...
---
Baby Fresh – Changing facilities and Feeding Room
Little Monsters turn back into little darlings, the second they feel clean and fresh! So, head to Bus Station level, next to Iceland, whether a nappy needs changing or some peace and quiet to feed baby is required, our new parent & baby room is on hand. We have private feeding rooms, soft seating and play areas for the little ones to ensure you can refresh, change and feed your baby in comfort. 
Family First Parking
Don't let the little ones drive you mad while you're searching for a space – you'll find dedicated parent and Child parking bays located on level 4 in the multi-storey car park to make coming and going as simple and family friendly as can be.
Free Family Fun
Give yourself a break during the school holidays, and bring the kids down for arts and crafts, storytelling, face painting, competitions and special events – all on us! Check your email for regular updates, check themall.co.uk, or visit our Ask Me Point for further details.
The Mall Nursery & Crèche
'Kikiland' offers BIG, BIG fun for little ones! There's an adventure play centre, a wooden pirate ship, cinema, disco, arcade, train, and dressing up rooms – plus a chill- out room and a cafe, where you can treasure some time-out, while your little treasures have the time of their lives! And there's even a Drop-off facility, so you can get things done while they have their fun.
A MONSTER Welcome...
There are plenty of child-friendly places to eat within The Mall, who'll be more than happy to serve great food to you and your brood... with children's menu's and highchairs to make sure everyone is comfortably looked after.
We look forward to seeing your little monsters (and you) very soon!
Fun Activities
It's never a dull day with our activity sheets! Download them to have lots of fun.