Accessibility
Being at the heart of the local community we are committed to ensuring all our guests enjoy their experience of shopping with us and offer a wide range of services for people with disabilities. There are lifts (with audio) to all floors of The Mall Maidstone. All lifts in The Mall Maidstone have low level buttons and a ramp provides easy access from the car park. Our entrances have either automatic doors or none for easy access and assistance dogs are always welcome. Hearing loops are fitted at our Ask Me Point desk to assist the hearing impaired.

Disabled parking
We have disabled parking bays on level 2 of our multi-story car park and also 7 on the roof top car park.

Wheel chair hire
 and a wheel chair is available for your use. To hire manual wheelchairs theses can be booked on 01622 691 130.
Disabled toilets
The disabled toilet is within easy reach on the 2nd Floor. It's free of charge and is accessed with a radar key. For added peace of mind there is an emergency alarm inside the toilet, should you need it.
Quiet Hour

The Mall understands busy crowds and loud noises can be overwhelming and daunting for some guests and therefore we will hold one quiet hour for children during every family event we run, for details please see our What's On page for upcoming events.
The Entertainer also run a quiet hour by switching off music and loud demo products in store for the first hour of opening every Saturday.
Sunflower Lanyards
From Tuesday 12th November, official sunflower lanyards will be available at our Ask Me Point. These lanyards are universally recognised and can be taken and worn by people with hidden disabilities to signal that help may be required.
Autism Awareness Training

Our pledge for Purple Tuesday 2019 is to provide Autism Awareness training to all of our guest facing teams. Once trained the teams will receive a recognisable Autism Aware pin badge to wear.
---
Freshen Up
We want you to shop in comfort. That's why at The Mall Maidstone we pride ourselves on the accessibility and standards of our toilet facilities. They are located on the 2nd Floor, adjacent to Iceland and the bus lane.
Baby Fresh
It's no fun for little ones (or you) when they are uncomfortable. Whether a nappy needs changing or some peace and quiet to feed baby is required, our new parent & baby room is on hand. Located on the Bus Station level, next to Iceland, we have private feeding rooms, soft seating and play areas for the little ones to ensure you can refresh, change and feed your baby in comfort. 
---
WiFi
Free WiFi is available for shoppers at The Mall Maidstone. To access the service, check that WiFi is enabled and select '_the mall Free WiFi' from the list of available networks. Open your internet browser and the landing page should appear. If it is your first time using network follow the simple one-time registration process.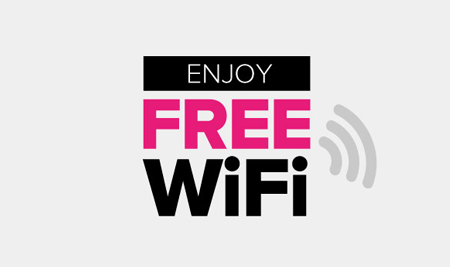 ---
---