Maidstone Bus Station Murial
With the works to the Maidstone Bus Lane nearing completion,  A group of young people from Maidstone have helped create an amazing mural as part of the refurbishments to the area.
The local teenagers worked on the project for four days alongside artist Graham Upton using around 140 cans of spray paint of varying colours to create the mural which was funded by Arts Council England.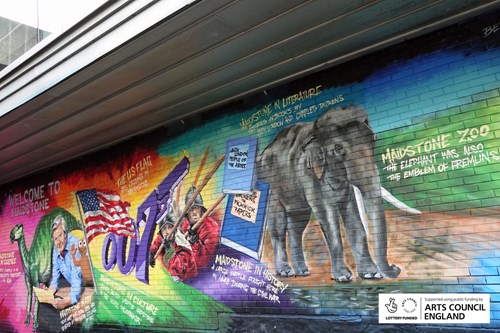 Following a tour of the collections at Maidstone Museum to help with design inspiration Graham used ideas for the final design which depicts the history of Maidstone. Images in the mural include links to the former Maidstone Zoo along with TV personality and artist Tony Hart who was born in Maidstone and a student at the former Art College in the town.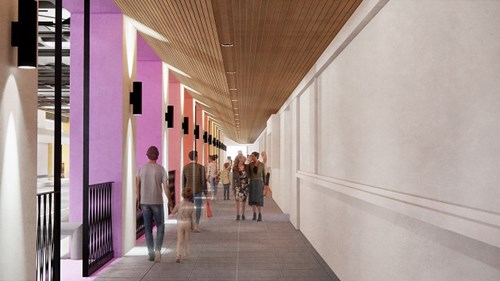 The stunning mural will complement the new look Maidstone Bus Station which is being refurbished and includes new CCTV, enhanced lighting and improved public announcement equipment to help people as they arrive in town or board the buses in the area of the station.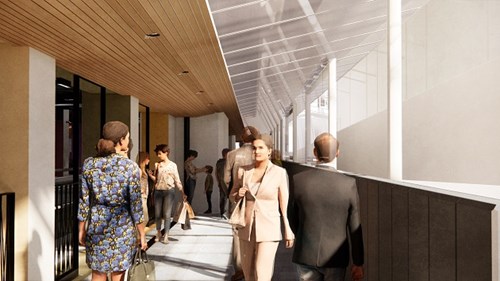 The Mall have worked with Maidstone Borough Council, Kent County Council, Arriva, and NuVenture to refurbish and improve the area. Knights Brown are currently undertaking the works.