One Maidstone goes wild with garden makeover!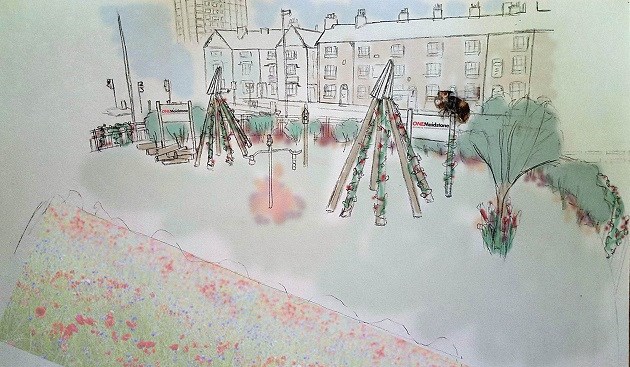 The One Maidstone Business Improvement District is getting its hands dirty with its plan to convert the garden connected to its town centre office into a wildlife friendly haven. The area to the rear of the bus station, in Pads Hill, is currently the site of two large Oast House sculptures, shrubbery and lawn. The One Maidstone team will be planting up a mixture of hand raised and purchased plants to add colour and attract insects into this urban island.
Its hoped that the changes will not only brighten up an area which sees a lot of passing traffic, public transport users and passersby, but will provide a space that town centre businesses can make use of for outdoor events, demonstrations, classes, or just some gardening therapy. 
Town centre businesses can also get involved with the project, either by getting stuck into some digging, or using the space for outdoor activities once it is completed. There will also be numerous opportunities for members of the public to get their wellies on, with volunteer planting days, and plant 'amnesties', whereby plant donations can be dropped off for inclusion in the space.
As well as a horticultural makeover with plants aimed at helping wildlife, the garden will include items such as insect hotels, including pieces handmade by One Maidstone staff member Nigel Downes, birdfeeders, new signage and the donation of a bespoke bee sculpture by Kent artist Richard Jeferies, who uses recycled cans to create beautiful recreations of nature from man-made materials. Richard was keen to get involved when he heard about the plan: "As an artist working in a wide variety of media, I am always looking for new ways to recycle old materials. Recently I have been using aluminium cans recovered from local beauty spots to create wildlife creatures. When I saw the proposed project by One Maidstone I immediately thought this would be an ideal environment for such a presentation. My bee will hopefully prompt people to think about how their rubbish is disposed, what we can do about it, and also highlight the need for and incredible part bees and insects play in our lives, and the life of our planet."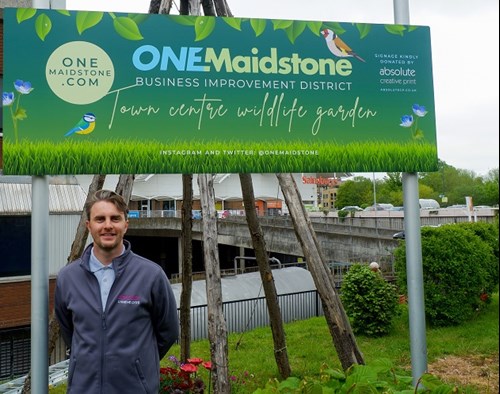 If businesses or members of the public feel they can help get our garden blooming, by donating time, wildlife garden items, funding or plants, we'd love to hear from them at:
sarah-jane.adams@onemaidstone.com