Halloween Ghost Catcher Trail
Halloween Ghost Catcher Trail at the Mall Maidstone this Half Term 
There's something strange in the neighbourhood and The Mall Maidstone is looking for brave young ghostbusters to take up the challenge and get rid of some spooky spectres that have been causing havoc recently at the shopping centre.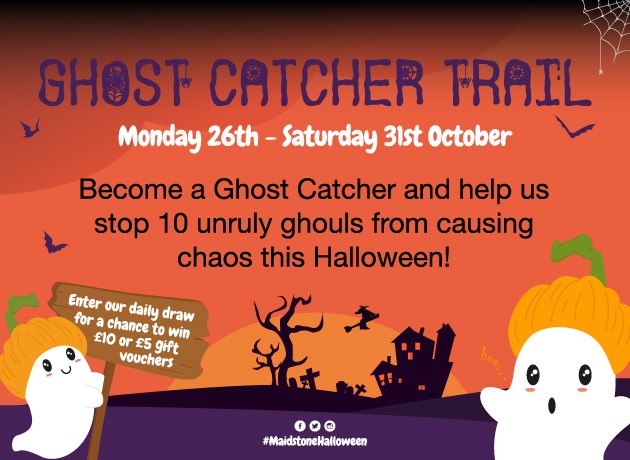 There are 10 naughty ghosts on the loose, committing ghastly crimes and we need expert help to hunt them down so that we can put a stop to their antics for good. We would love the good people of Maidstone to get involved and get to the bottom of this very eerie problem.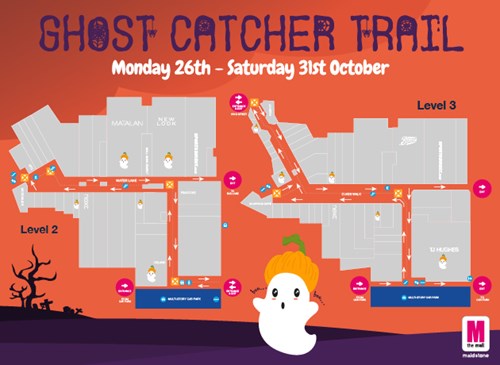 We have organised an exciting Ghost Catchers trail in the run-up to Halloween. Taking into consideration the current climate and restrictions, the fun trail is designed so that we can avoid large crowds of people in any given place at one time. Fancy dress is not essential, but it would be lovely to you getting into the spirit of the event."
The activity is suitable for children aged three and above,
Dates: 26th – 31st October 2020
Any families feeling brave enough to participate can download the trail map here or take a picture of the maps displayed in and around the centre. Once all 10 ghosts have been found and identified, ghost catchers will be able to enter a daily prize draw by uploading their details and the names of the phantoms on The Mall's website. Scarily good prizes of £10 and £5 gift vouchers are up for grabs.
So, who you gonna call this half-term?
For further information contact The Mall Maidstone email amp.maidstone@themall.co.uk
Read the Ghost Catcher Trail Terms and conditions here