Guide to Green Spaces and Mental Health in Wood Green
The theme for this year's Mental Health Week is Nature, chosen because research by the Mental Health Foundation has shown that many people find being in nature helps them cope with the stresses and strains of life in the pandemic. 70% of UK adults reported that being close to nature improved their mood, demonstrating the positive impact of engaging with nature on our mental health.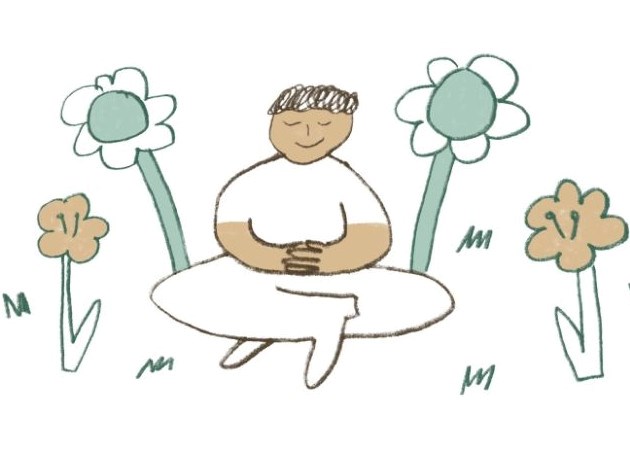 With this in mind, we have put together a list of local green spaces you can enjoy. Nature is not a luxury; it is there for us all to enjoy for free. All the parks listed below have volunteering opportunities should you wish to get involved in their upkeep and enjoy the mental health and social benefits that brings. For more tips on connecting with nature to improve your mental health, visit the Mental Health Foundation website. 
Alexandra Palace Park
Alexandra Park has been a welcome retreat from the hustle and bustle of city life since 1863. Spanning 196 acres, it's easily reached from The Mall by bus or on foot (if you don't mind walking uphill). Alexandra Park is thought of as the 'lungs' of North London, improving our air quality and offering one of the best views in London to enjoy it.
You're spoilt for choice when it comes to wildlife here - the Park is home to 694 different types of plants, animals and fungi, including 212 different types of insects and 26 types of arachnids! They form part of a thriving ecosystem and include 38 rare or protected species.
The Park is maintained and conserved by Alexandra Park and Palace Charitable Trust and we thank them for all their hard work.
Find out more about Alexandra Park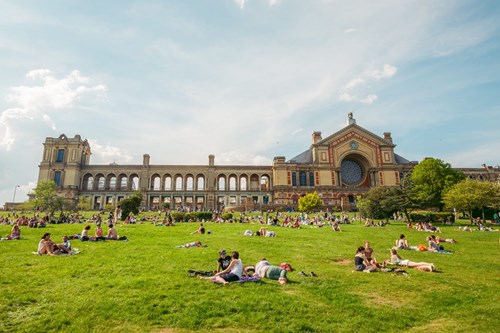 Library Gardens
The Library Garden is The Mall's closest green space and what it lacks in size it makes up for in ambition! Started in March 2020 as a community garden, it has four distinct sections:
The Rock Garden
The Wildflower Mini Meadow
The Grass Planter
The Concourse Garden
With its prime location on the High Road, the Library Garden is the perfect place to sit and watch the world go by when you need a breather. If you love it as much as we do, you can sign up with Grow N22 to volunteer and help maintain it.
The brainchild of local gardener, Luke Newcombe, Grow N22 exists to transform unlikely, disused and neglected spaces across Haringey into vibrant community gardens and growing spaces made for and by local people. Their aim is to transform Wood Green into a lush green urban paradise through creating community gardens and adding green infrastructure in the public realm.
You can find the Library Gardens right next door to The Mall by Kervan Restaurant.
Find out more about Library Gardens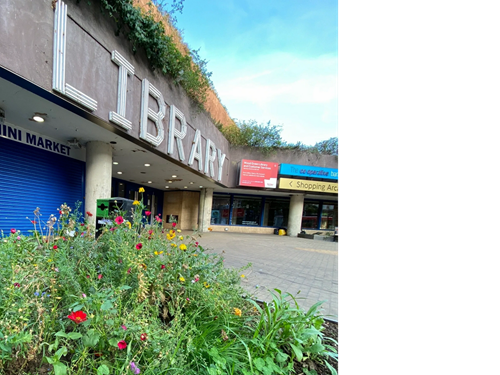 Westbury Banks Nature Reserve
Another Grow N22 initiative in association with Noel Park Big Local, the Westbury Banks Nature Reserve is a wild wilderness of nature located on Westbury Avenue N22, a short walk from Turnpike Lane tube station. You can join the Friends of Westbury Banks Nature Reserve (FoWBNR) committee or volunteer in a wide range of tasks!
Find out more about Westbury Banks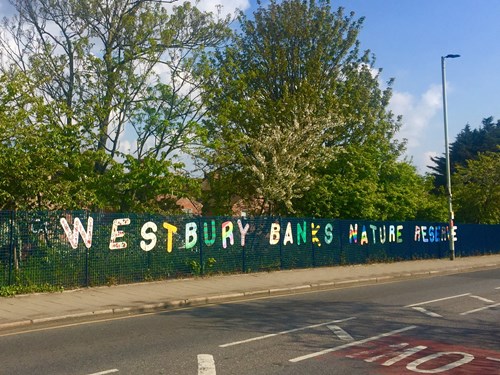 Railway Fields
Railway Fields is one of three Local Nature Reserves in Haringey. At just under one hectare, it provides an oasis of calm in busy Green Lanes with a patch of woodland, a pond and marsh area, a meadow and an education hut. The Conservation Volunteers in Haringey run practical projects every Sunday, Tuesday and Thursday across parks and green spaces so if you're thinking about getting outdoors more for your mental health, check out the link below.
Find out more about TCV Haringey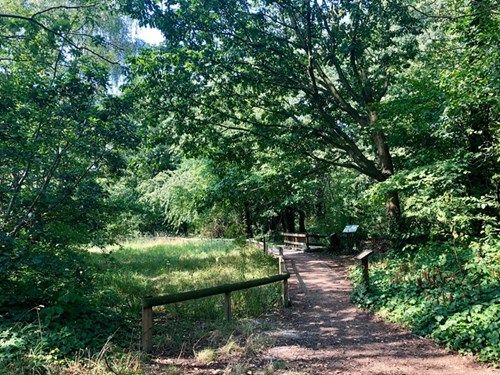 Coming Soon
We've got plans for some pocket gardens of our very own to help put the Green in Wood Green. Watch this space for updates coming soon…
Local Mental Health Services
One in four of us will experience some form of mental illness during our lives. While we have all heard the phrase, "it's ok not to be ok" sometimes we need a little help on where to find the right help at the right time. Below is a list of mental health services available in Haringey, taken from the Haringey Council website:
You can telephone 0800 953 0223 - 7 days a week, 5-8 pm, including bank holidays.
Out of hours: leave a message or text: 07943 156 973