Cash-free parking at The Mall Wood Green
From 11th April 2021 a new cash-free parking system will be used at The Mall Wood Green. This system is run by a company called REEF and is based on Automatic Number Plate Recognition (ANPR) which provides a better customer experience and offers more ways to pay.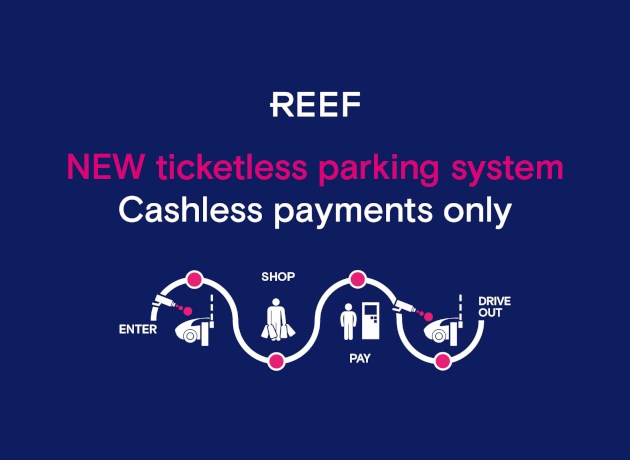 You can still pay at a pay-station as usual but please be aware they will not accept cash, only card or contactless payment. You will also be able to pay online via your mobile, or sign up for AutoPay and just drive in and out without visiting a pay station.
How it works:
Drive into the car park - the ANPR will read your number plate and let you in.
Park and go shopping.
Pay via one of the options available – mobile, autopay or pay-station. 
Drive out - 

the ANPR will read your number plate, recognise that you have paid, and let you out.
How to pay:
Pay at a pay station - remember that pay-stations are now cashless so you need to pay using a bank card or contactless device e.g. phone or smart watch.
Pay via your mobile - visit reefparking.com/pay and enter code location ID 5051
Sign up for AutoPay - reefparking.com/autopay You can create an account and be charged automatically every time you visit. Simply drive in and out as you please!