You can make sure there is always light in the darkness
Samaritans have been around since 1953.  The charity is aim is to provide emotional support to anyone in emotional distress, struggling to cope, or at risk of suicide throughout Great Britain and Ireland, often through their telephone helpline.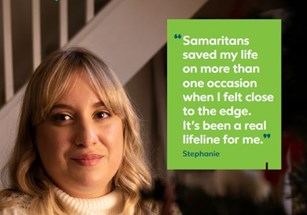 They are waiting for your call, whatever you're going through, a Samaritan will face it with you,  24 hours a day, 365 days a year.
The Christmas be a Samaritans Christmas Star and donate to your local branch today. This December, We are expecting to answer over 250,000 calls for help, that is why it's so important that Samaritans are there to listen, day and night
Visit samaritans.org/donate-christmas
Where your money goes? For every £1 raised, 80p goes to delivering the service and 20p is invested to help raise the next £1