Activities to do this summer.
Activities to do this summer!
Active August
From the 5th to 25th August we are running Active August at The Mall where guests can visit our Ask Me More Lounge and collect a pedometer and an interactive map of the centre. Using the map, you will be directed to checkpoints around the centre where you can play games, learn facts and do fun exercises all aimed to increase your step count on the pedometer. Each checkpoint will reveal a letter and once you have collected all of the letters they will spell the magic word and you can then return to the Ask Me More Lounge and collect your prize for taking part. The step count from your pedometer will also be logged and added to our leader board for the chance to win further prizes. Guests are encouraged to visit again and take out another pedometer where you can increase your step count from the previous visit if you want to be in with a chance of winning the weekly fitness related prizes or the grand prize of a £500 shopping spree.
Ice skating
Why don't you try something new this summer and give ice-skating a go. You can have a laugh with family or friends and show off your moves as you glide round the ice
Visit Mote Park Outdoor Adventure
Visit Mote Park's brand new outdoor adventure the ultimate day out for friends and family with something for everyone. Try out their Dino Mini Golf and look out for some fun facts about Maidstone's resident dinosaur Iggy. Set off on an adventure on their all new purpose built off-road Segway course with Segway Terrain. Reach new heights with their dual-level adventure high ropes sky trail, suitable for both adults and children and if you've mastered that then why not try out their 32ft Climbing wall. Or, if all this sounds a bit too adventurous you can take a seat in their Adventure Café for a breather from all the fun.
Prison Island
Gather your friends or family and form a team to try and solve exciting logic or physical challenges in themed prison cells. Explore the different cells and see if you have the skills required to beat the challenges and escape the island.
Maidstone Community MELA
Visit Whatman Millennium River Park on 14th July between 12:30 and 18:00 to celebrate music, visual arts, food and dance from around the world. An excellent family day out with various genres of performances originating from Europe, Asia, Africa and North America but also, many events off stage including free arts workshop for children, food stalls from around the world and a Prosecco bar.
Maidstone River festival
The River Festival is back this year on the 27th July where there will be dressed up boats, raft races and fun and games for all the family.  There will also be illuminated boats in the evening with an award-winning fireworks display from the top of Fremlin Walk.
Cute Kids competition
Come to The Mall between 30th July and 11th August outside Thomas Cook to take part in the KM's Cute Kids competition where you can get photographs taken of your children and enter the competition for free. You will be able to purchase the photographs on the 13th and 14th August outside Bonmarche from 10am - 4pm and also be in for the chance to win one of our top 4 prizes worth a total of £550!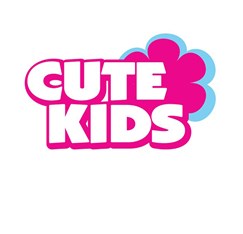 Family Fun Run
Join the Leeds Castle Family Fun Run on 1st September where the whole family can enjoy a 2km run around the grounds and take a scenic route of the Castle grounds, staying on paths at all time.
Truckfest
Go to Europe's biggest trucking festival on 17th and 18th August at The Hop Farm the must see show for enthusiasts, families and the road haulage industry. Showcasing trucks from all over the world, from giant American trucks to amazing customised vehicles. There will be entertainment and attractions for everyone including fairground rides and the Main Arena action with world famous Monster Trucks and stunt drivers showing off their daring tricks!
Festivals at Mote Park
Ramblin' Man Fair – From 19th to 21st July celebrating Classic Rock, Outlaw Country, Blues and Prog for a wide range of music fans. For more information go to www.ramblinmanfair.com .  
Rock the Mote – 3rd August  from 14:00 till 22:00 come and see the next best thing to the original artists at a fraction of the cost. For more information go to www.rockthemote.com .