Our Sponsored Guide Dog
We are happy to announce, it's a Boy!
Milo (our sponsored Guide Dog) was born on the 25th April 2020, and will soon be placed with his Puppy Walker, who will start to teach him the skills that he will need as a future guide dog.
This is the beginning of a very exciting journey for Milo. For now, he is an uncoordinated bundle of fluff but soon he will be supporting individuals and making a positive change to their lives.
Here is our little Milo looking very cute at only 6 weeks old!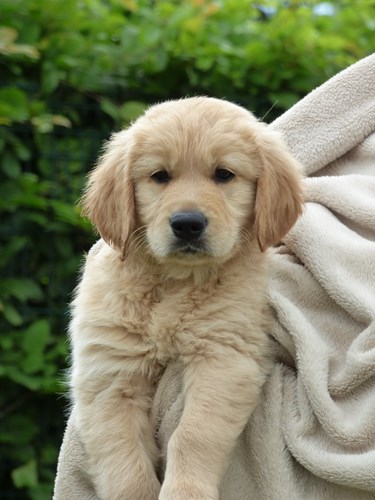 Over the next few weeks and months we look forward to sharing the beginnings of his transformation into a responsible guide dog with you all.