A new fragrance launched exclusively at The Fragrance Shop.
From the AllSaints debut fragrance collection for all. Enigmatic. Indelible. Floral. A flower is open, full of light and life, and symbolic of beauty. Mortis, the Latin word for death, is dark, final, and feared. Both unforgettable and both celebrated, marking a beginning and an ending – nonetheless, momentous.
Flora Mortis, a woody floral scent, is a welcome addition to the AllSaints' exclusive unisex fragrance collection. Presenting a floral heart, the top note is orchid. While the scent of black pepper and amberwood evoke a smoky halo, leaving a sensual and contrasting trail.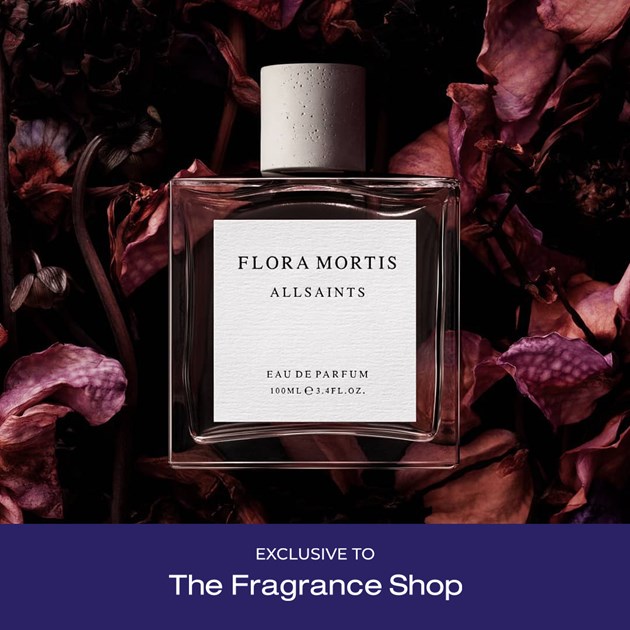 Visit The Fragrance Shop at the Mall Wood Green.