Have You Cake and Eat it too!
Coffee & Cake afternoon at the Mall Wood Green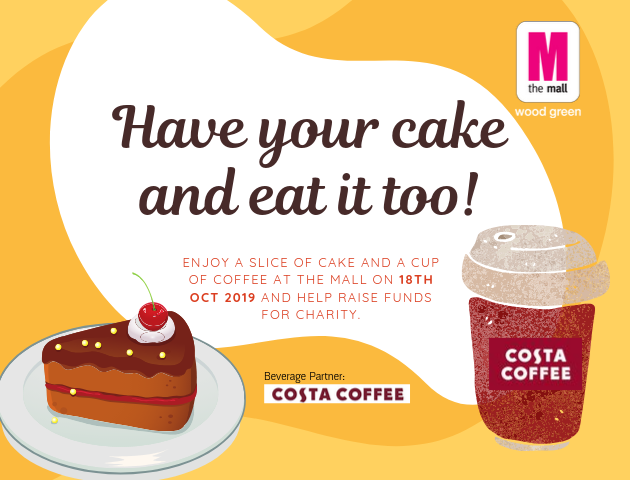 The Mall wood Green invites its guests for a fun Coffee & Cake afternoon at the Mall.
Take a break from your busy routines and enjoy a cup of coffee and a slice of cake with us.  We guarantee you that this cup will leave you with a sense of joy.
Date: 18th Oct 2019
Timing: 3 pm to 5 pm
Location: Ground Floor, City Square
Funds raised from the Coffee and Cake afternoon will go towards the Mall Cares charity of the year – Godwin Lawson Foundation.
Godwin Lawson foundation is a charity that works with at risk youth and helps them realise their potential so that they stay away from gangs.
At the Mall Wood Green, we keep community at the centre of everything and this is our bid to make our community better and safer
Join us in our efforts to make a difference….one coffee cup at a time.
To know more call 02088886667 or email AMP.WoodGreen@themall.co.uk