Eid Henna at The Mall Wood Green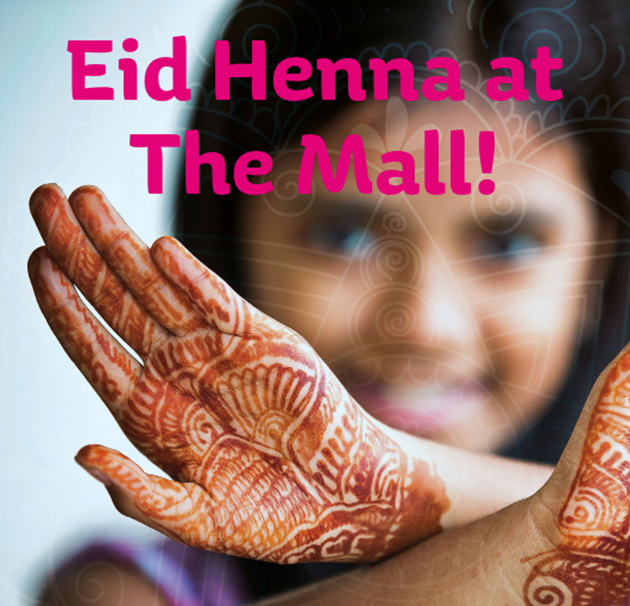 Get Ready for Eid – Body and Soul
Get ready for your Eid Celebrations at The Mall, Wood Green with a special event this year.
To mark this important occasion, The Mall has arranged for a henna artist to visit its premises on the weekend before Eid. Our incredibly talented Henna artist will be able to create masterpieces of art on your hand. The children could even design their own creation and ask the artist to re-create it on their hand. We will be charging a small price of £1 which will be donated to The Mall Cares Charity of the Year - The Godwin Lawson Foundation.
Date: Saturday 1st and Sunday 2nd June 2019.
Time: 11 am – 4 pm
Venue: Ground floor (close to Primark) at The Mall, Wood Green
Established in 2012 by Yvonne Lawson, the charity's main aims are to celebrate the life of Godwin Lawson, who lost his life in an unprovoked knife attack in 2010 and to reduce gun and knife crime across London.
 The Godwin Lawson Foundation works with youngsters from across North London, building their self-esteem and self-confidence and creating safe places for them to go.
 Everyone is welcome, of all faiths and none, and we hope people from the community come down and join in to support this fantastic and incredibly hardworking charity.  
 For further information visit The Mall Wood Green Ask Me Point or call 020 8888 6667