Bag It. Beat It. With the BHF!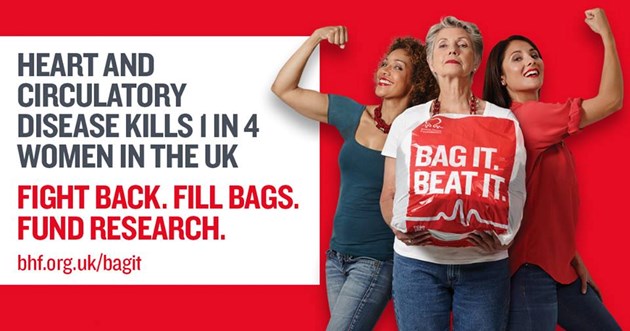 Tuesday 5th September
Thursday 14th September
Tuesday 19th September
First Floor
Fight heart disease in the Mall Wood Green by donating your unwanted stuff!
The British Heart Foundation in Wood Green will be in the centre this September picking up your donations. They'll take good quality clothes, shoes, books, handbags, DVDs, CDs, home accessories & Toys.
Pick up a bag to hold your donations in from them on the above mentioned dates, the Ask Me Point on the first floor opposite Primark, or the BHF Wood Green, 109 High Road throughout September.
For more details, or if you'd like to donate an unusual item, or more than five bags call 020 8889 0077.