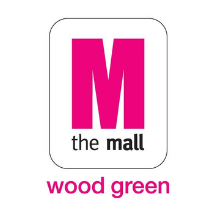 Guest & Customer services Assistant (weekends and weekday cover)
The Mall Wood Green
Date posted: 23 December, 2020
The Position
To provide a pivotal link between Mall customers and retailers, and to act as an ambassador and communicator for their Mall. The Guest & Customer services Assistant will deliver excellent standards of service to all customers.
Details
Key responsibilities
Financial
• To coordinate the monthly Retail Index figures
• To ensure the correct use of materials and supplies in order that controllable costs are in line with budget
• To receive payments from market hall tenants, tenants renting mall space and tenants requiring office facilities and to issue receipts.
• To Process bookings for RMU's and promotional spaces by issuing license and invoices and receiving and following up on payments.
• To ensure responsible use of time

People
• To deal professionally with all customer questions and enquiries
• To answer the telephone and direct callers to appropriate extension after gathering necessary information.
• To develop an excellent relationship with retailers and be able to report on trading issues.
• To develop an excellent relationship with customers using RMU & Promotional space and ensuring that the area is well presented and used in accordance with the license .
• To issue visitor passes/permission to work forms in accordance with the Centre's procedures.
• To work alongside all Mall personnel to promote the brand values
• To review customer facilities to ensure mall standards are maintained


Product & Service
• To ensure a high level of customer service and develop sound local knowledge, so as to be able to respond to customers queries on Mall events, retailers within and outside the Mall, local transport queries and local/community events
• To manage Collect plus services and liaise with collect plus and pay point when required.
• To assist Marketing manager with Marketing events and promotions.
• To promote sign-ups and assist with Mall campaigns like Reward Me & Kids Club.
• To update the Mall website and other Mall assets with retailer information and promotions.
• To promote the appropriate Mall Cares and local charities.
• To communicate with the Town Centre Manager for key updates on local events and understand "what's on" within the local community
• To log customer comments and respond wherever possible
• To assist with lost property and record and maintain the lost property log.
• To ensure Security Control and management have up to date key holder information
• To ensure all communication and updates to retailers are delivered.
• To support retailers recruitment by promoting vacant positions
• To maximize bookings in the spaces designated for mall RMU's and promotions.
• To provide leasing information on available Units, RMU & Promotional space and collect interested parties contact details
• To provide daily feedback to mall management on observations and customer feedback
• To prepare a monthly summary on key activity for the Monthly Business Review (MBR)
• To act on behalf of the management team in safety and hygiene matters
General
• To ensure all company policies are understood, communicated and adhered to as appropriate
Performance Measures
• Customer feedback
• Retailer feedback
• Footfall
• Retailer Trading performance
• Mystery Shopper Reports
• Achievement of performance goals
Skills (essential)
• Evidence of working in a customer facing environment
• Good IT skills (Word, Excel)
• Good communication skills (competent spoken / written English a must)
• Good telephone manner
• Good team player
Skills (desirable)
• Knowledge of Wood Green & the borough of Haringey
• Social Media
• Previous experience in retail / shopping centre environment
• Previous sales experience
• Previous experience with paypoint/collect+
The Employer
A 540,000 sq ft London shopping centre prominently located on either side of the main High Road in the heart of Wood Green's town centre.
The Mall consists of over 100 shops, complete with a 12 screen cinema complex, restaurants and a 30,000 sq ft indoor Market Hall.
How to apply
To apply, please send your CV in to Gwendolyne Lobo, Marketing Manager at gwendolyne.lobo@themall.co.uk. Alternatively, please hand in your CV to our Guest services lounge on the first floor, by the public facilities.
---
The above vacancy is advertised on behalf of the individual employer. Please contact the company concerned for information about their policies on equal opportunities and other areas of employment.
---