Virtual Feb Half Term Fun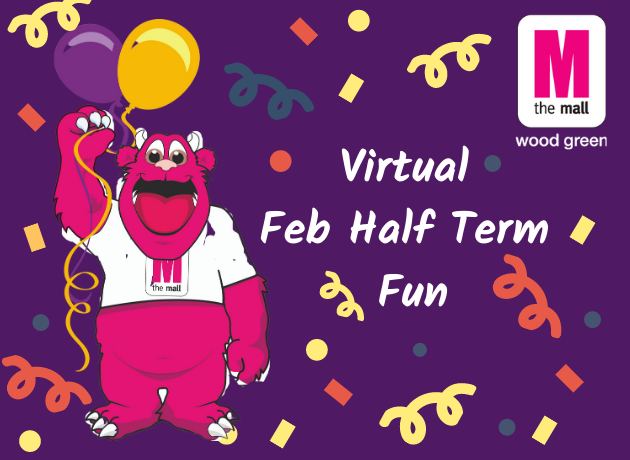 As part of The Mall Monster's Friends Club, we're inviting the little ones of Wood green to enjoy some free virtual fun this February half-term!
The free daily activities are aimed at Primary School children and will be available to watch our Social media pages.
A new entertaining video will be available each day during the half-term (Monday 15th – Friday 19th February) with each session to last for around 20-25 minutes.
Children can expect to enjoy a variety of entertainment - from a pancake party to The Mall's Magic Show!
Take a look at the full timetable below:
Monday 15th February – Monday Madness
Tuesday 16th February – Pancake Fun
Wednesday 17th February – Magic Show
Thursday 18th February – Dance Party
Friday 19th February – Party Time
Here's the video for today. 
 If you missed the previous days video you can find it saved on our your tube page.
We look forward to welcoming you every day during the half-term over on our Facebook, Instagram or You tube pages.
Join the Mall Monsters kids club to be the first to know about kids activities at the Mall Wood Green.