Share a Story for World Book Day
The Mall Wood Green has teamed up with World Book Day to bring stories to life in the shopping centre for the bookiest day of the year!

Starting on World Book Day (Thursday 5th March) until Sunday 8th March, share a story with us and our fun and entertaining storytelling sessions taking place in The Mall.

Storytelling sessions will be held at the following times: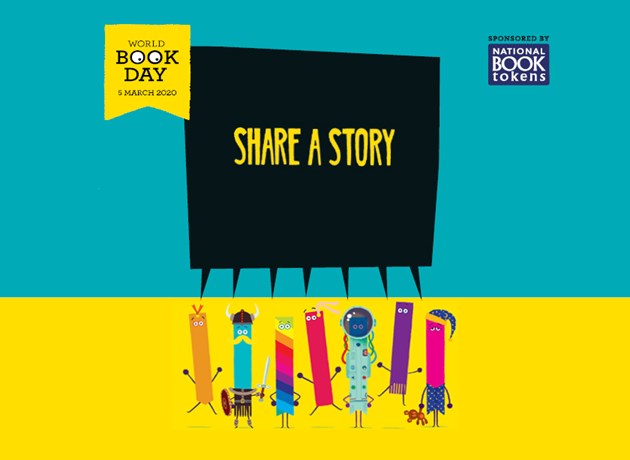 Thursday 5th March - 1.30pm to 5.30pm (Quiet hour 2pm to 3pm)
Friday 6th March - 1.30pm to 5.30pm (Quiet hour 2pm to 3pm)
Saturday 7th March - 1.30pm to 5.30pm (Quiet hour 2pm to 3pm)
Sunday 8th March - 11am to 3pm (Quiet hour will be 11am to 12 o clock)
A World Book Day bookmark template, designed by Rob Biddulph, for bookworms of all ages to colour in can be printed off here

In this digital age it is vitally important that we share stories with children of all ages, as this can have a massive impact on their future and helps to create readers for life. Just 10 minutes a day, at any time from breakfast till bedtime – in the bath, at breakfast, on the bus – is a fun habit that everyone involved will enjoy. Our sessions will be great fun and will hopefully inspire children to pick up, and get lost in, a book! We believe everyone should be given the opportunity to enjoy reading, or being read to, so the event is a perfect way to celebrate a day that is dedicated to a love of stories. 
PLUS, World Book Day is asking EVERYONE to help them to Share a Million Stories throughout World Book Day month (27th February - 29th March) – get your school, nursery or family involved and you could win brilliant booky prizes. Register now.

In advance of the day, why not do your bit for the planet and save money at the same time with our costume swap! Simply bring along a clean, gently used costume to the Ask Me Point and swap it for another donated costume. If you already have a costume donations are still gratefully received and if you don't have one to donate you are still welcome to come and collect one.

Plus, be on the lookout for our hidden books to enjoy and pass on!