INTERACTIVE EXHIBITION AT THE MALL WOOD GREEN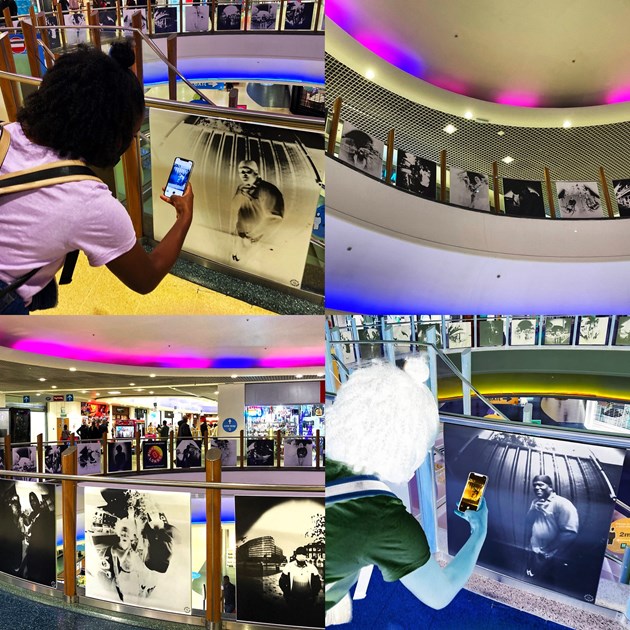 PINHOLE LONDON LAUNCHES INTERACTIVE EXHIBITION AT THE MALL WOOD GREEN
The Mall Wood Green is hosting a free photography exhibition by Pinhole London throughout September. The community art project includes this interactive exhibition, which features unique shots of the local area taken with workshop participants and runs until Sunday 4th October.
The exhibition, which can be found on the first floor of The Mall, showcases a series of pinhole photographs captured in and around Wood Green over the past few months. Ben Nathan, of Pinhole London, explains: "Lots of people got involved, many more than the 40 participants originally booked on the scheduled workshops. The aim of the exhibition is to showcase the images and give everyone the opportunity to interact with them using a smartphone. The pinhole camera produces negative images that can be inverted into positive images - a process that is fascinating and can be enjoyed by all."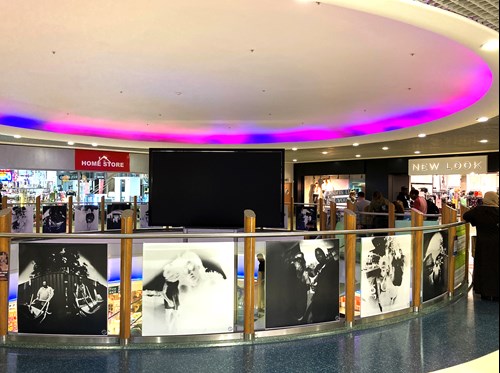 Pinhole London is the creation of Ben, who has long been captivated by the techniques used in pinhole photography. A pinhole camera is a simple lens-less camera, which uses photographic paper. The light-tight container is loaded with light-sensitive paper and the pinhole is covered with tape. When the tape is removed, light passes through the pinhole and projects onto the paper, creating a photographic exposure. The paper is then developed in a darkroom.
Before lockdown, Ben had planned a series of workshops at day care centres and community spaces across the Wood Green area. As this was no longer possible, he developed an alternative one-to-one approach, working with local shops, residents and passers-by. He delivered several pop-up workshops in conjunction with Groove, Groom & Grub, who offers free haircuts, food and music to heroes, the homeless and those on a low income.
Pinhole London is an independent venture, which earlier this year was awarded a National Lottery Project Grant by Arts Council England. It delivers a range of projects and free workshops, championing analogue photography and working collaboratively with local residents, schools and organisations. Please get in touch by email with any ideas you would like to discuss at info@pinholelondon.org Pinhole London is on social media: Instagram, Twitter & Facebook @pinholelondon
We have been blown away by the quality of the photos on display at The Mall. The exhibition is a wonderful addition to the shopping centre and showcases our very vibrant and passionate community in a completely new and captivating way. It is well worth a visit.