Family Fun on One Great Day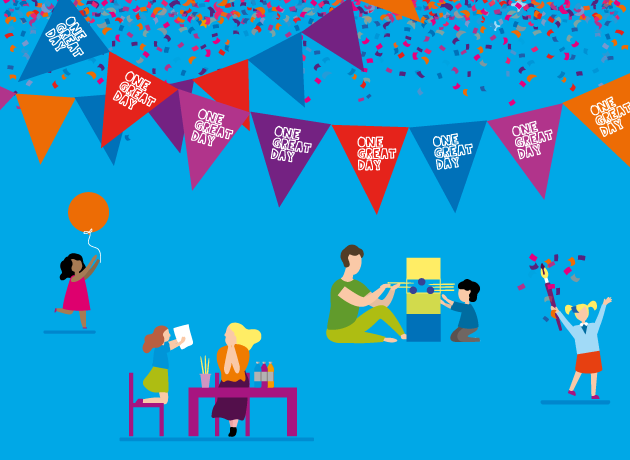 The Mall Wood Green is one of over 200 shopping centres across the UK taking part in 'One Great Day' on 20th July 2019
One Great Day is a series of family and community charity events being held throughout the month of July to raise money for The Godwin Lawson foundation and Great Ormond Street Hospital Children's Charity.
Join us in The Mall, 1st Floor near Cineworld for a family fun day whilst raising money for a number of great causes!
We will be holding our quiet hour from 9:00 am to 10:00 am and the fun continues from 10:00 am to 5:30 pm
One Great Day was established in 2014 and has so far raised over £500,000 for 113 different children's charities along with Great Ormond Street Hospital Children's Charity.
One Great Day now covers over 70 million square feet of retail space across the United Kingdom, from Folkestone to Aberdeen and nearly everywhere in-between!
The Godwin Lawson Foundation works with youngsters from across North London, building their self-esteem and self-confidence and creating safe places for them to go. Established in 2012 by Yvonne Lawson, the charity's main aims are to celebrate the life of Godwin Lawson, who lost his life in an unprovoked knife attack in 2010 and to reduce gun and knife crime across London.
Donations can be made via the Virgin Money Giving link HERE.