All Ears To Raise Hearing Awareness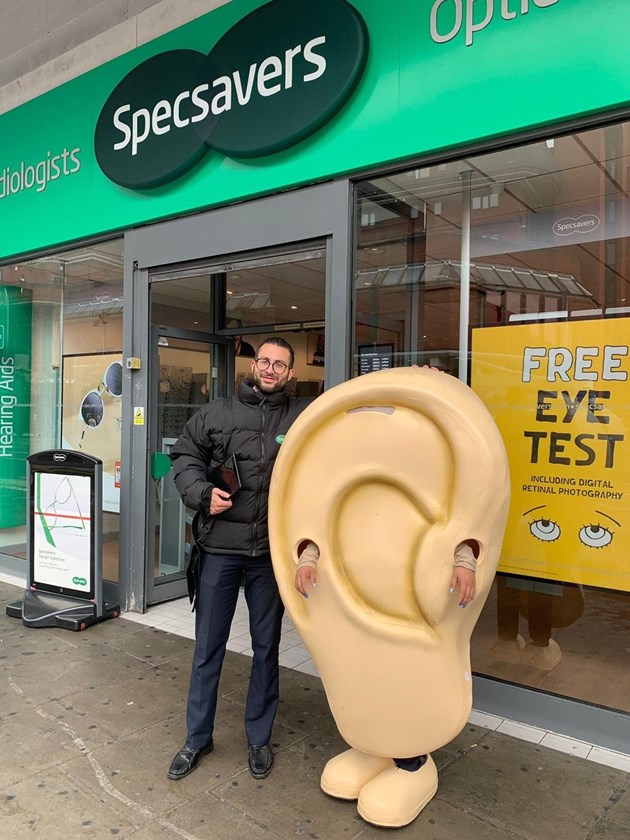 Specsavers Wood Green will be all ears when it invites local residents to find out more about its NHS and private hear care options during a special awareness event in The Mall shopping centre on Thursday 25 July.
Hearing experts from Specsavers Wood Green will be Inside The Mall, 1st Floor near cineworld from 10 am to 5 pm.
Listen up at event
Specsavers Wood Green Hearing Aid Dispenser Reshmah Persand said: "Remember our ears need to last us a lifetime so it is important that we look after them.
"Sadly many of us are guilty of taking our hearing for granted. I'd urge everyone, specifically those over the age of 40, to incorporate an annual hearing check in to their general healthcare routine.
"Tinnitus, for example, is an extremely common problem which affects 10 per cent of UK adults.
 "Join us on Thursday 25 July and find out more about the hearcare options we have for people of all ages. It's never too soon to start taking care of your ears."
To book a hearing test visit www.specsavers.co.uk/stores/WoodGreen, call 0208 881  5000, or visit the store at Unit 2, 88-96 High Road, Wood Green, London, N22 6YD, outside the Mall Shopping Centre.