The Pixie Hollow Christmas Grotto
Join Father Christmas in his Pixie Hollow Grotto This December!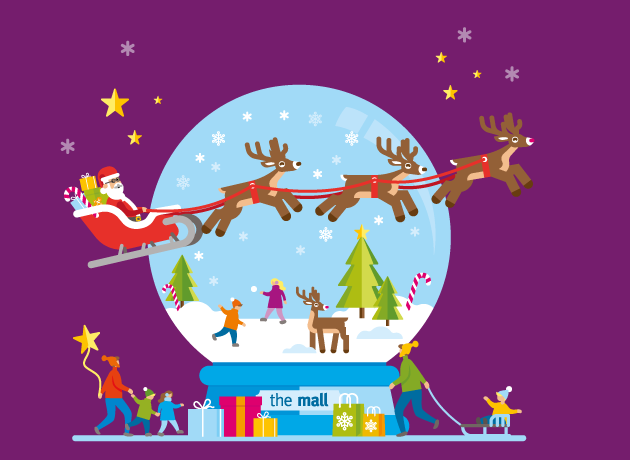 Our Christmas Grotto is open every day from Saturday 1st of December to Monday 24th of December 2018.
Tickets cost just £5 per child/visit, and each child gets a Christmas present at the end of their visit. The visit will last up to 5 minutes.
No need to book! Just turn up to the grotto and join our queue to see Father Christmas!
Please arrive early, and consider visiting the grotto before the Christmas holiday starts to avoid disappointment.
Queues can close early on busier days to ensure everyone is seen on time.
Online booking is available for those who want peace of mind and a smoother and faster queuing experience. If you our your children have SEN or special requirements, please let us know and we will do our best to make your experience as comfortable as possible.
Click here to book your visit.
You cannot book time slots during the weekends and between 21st – 24th December, just turn up and queue at the grotto when you're ready.
We can't wait to have you visit us! See below for opening times.
| | |
| --- | --- |
| Saturday 1st December | 10am - 6pm |
| Sunday 2nd December | 11am - 5pm |
| Monday 3rd December | 12pm - 5pm |
| Tuesday 4th December | 12pm - 5pm |
| Wednesday 5th December | 12pm - 5pm |
| Thursday 6th December | 12pm - 5pm |
| Friday 7th December | 12pm - 5pm |
| Saturday 8th December | 10am - 6pm |
| Sunday 9th December | 11am - 5pm |
| Monday 10th December | 12pm - 5pm |
| Tuesday 11th December | 12pm - 5pm |
| Wednesday 12th December | 12pm - 5pm |
| Thursday 13th December | 12pm - 5pm |
| Friday 14th December | 12pm - 5pm |
| Saturday 15th December | 10am - 6pm |
| Sunday 16th December | 11am - 5pm |
| Monday 17th December | 12pm - 5pm |
| Tuesday 18th December | 12pm - 5pm |
| Wednesday 19th December | 10am - 6pm |
| Thursday 20th December | 10am - 6pm |
| Friday 21st December | 10am - 6pm |
| Saturday 22nd December | 10am - 6pm |
| Sunday 23rd December | 11am - 5pm |
| Monday 24th December | 10am - 5:30pm |