Easter Egg Hunt
Just because you're apart from friends & family doesn't mean you can't enjoy an Easter Egg Hunt with them - you just need to get creative!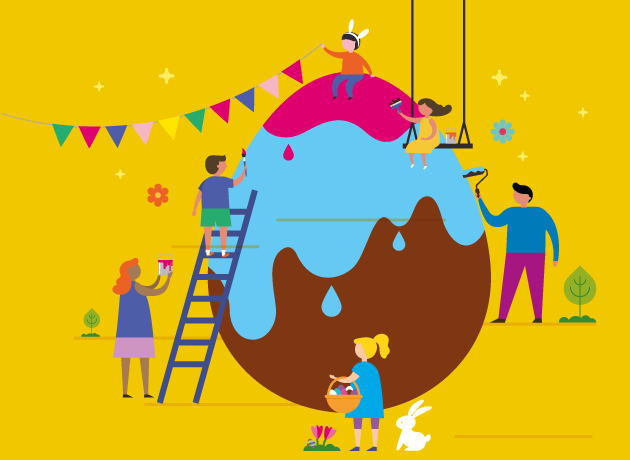 First, set the time and date, and if you'd like to invite friends and family, then organise a video call with them at the chosen time.
Then, have the kids (or you!) colour in and decorate our egg templates, found here. No printer, no problem – just draw the simple outline for them and have them colour in and decorate it with felt tips, paints, chalk, crayons, biros, cut up bits of old magazines, leaflets or birthday cards… whatever you have available, just have some fun with it!
Do a stock-take of what treats you have available, it doesn't have to be Easter eggs or chocolate, you can use toys or games too. Then, on the back of each decorated egg, write which of the treats it relates to.
On the morning of the Easter Egg Hunt, hide the decorated eggs in the house and garden (if you have one). Give the kids a bowl each and dial into your video call (if others are joining you). Move the camera around as they find the eggs and fill their bowl.
Now it's time to see what they've got and enjoy some treats whilst you relax – enjoy! 
Download the egg hunt colouring templates