Coronavirus Information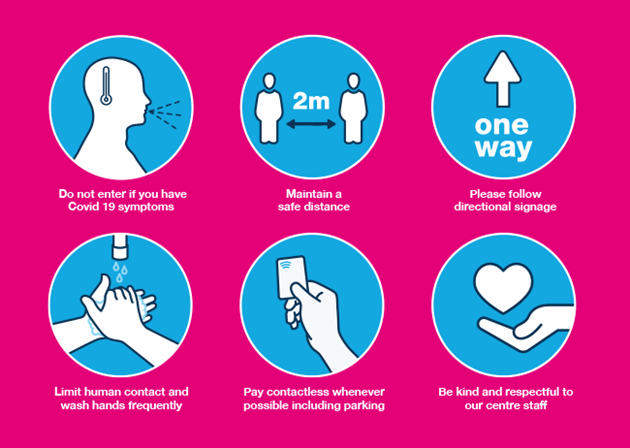 During this difficult time, we are placing the utmost importance on the health and safety of our guests, customers and employees, working within the confines of directions from the government.
Therefore, in line with the government's guidance, our centre will remain open only for retailers offering essential, click and collect and food takeaway/delivery services in a safe and controlled manner, with measures implemented to ensure strict adherence to government guidelines.

Find the List of essential stores and stores offering click and collect and food takeaway/delivery services here.

Face coverings
Wearing a face covering while at the Mall Wood green is mandatory for those aged 11 or over unless you are exempt and have a legitimate reason not to do so. Visitors not wearing a face covering, may be approached by our centre team.
Thank you for your cooperation. 
ACCESS TO THE CENTRE AND ONE WAY SYSTEM 
Access to the centre will be closely monitored using our existing footfall technology, with visitor capacity carefully controlled to maintain social distancing and to protect our visitors, occupiers and staff. If the density of shoppers rises to levels that may prevent social distancing, access to the centre will be reduced or temporarily stopped until numbers reduce. A number of measures have been implemented within our centres to support good hygiene practice and social distancing.
A One way, Keep left system is place throughout the centre. Please follow all the directional instructions which are highlighted below.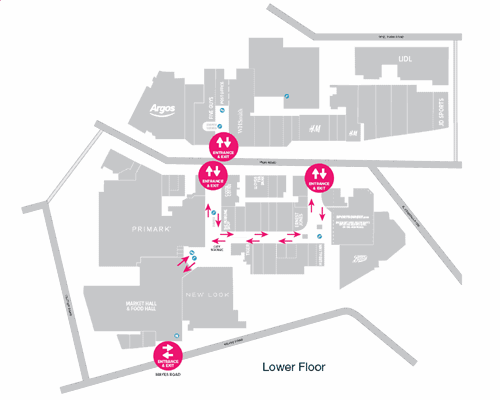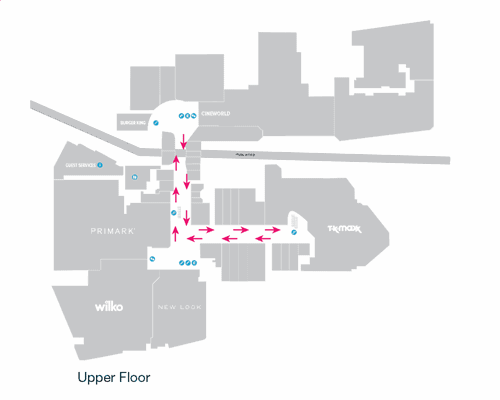 We are also limiting numbers of people in the toilet and baby change facilities, escalators and lifts at any one time
We want everyone in our centres to feel as safe as possible and ask our shoppers to please adhere to the government's guidance on social distancing to reduce social interaction between people to help prevent the transmission of Coronavirus (COVID-19):
Do not enter the centre if you are experiencing any of the COVID19 symptoms
Face coverings must be worn unless exempt
Maintain a distance of at least 2 metres from all other members of the public
Strictly observe the stores' social distancing measures as instructed by their staff
Please respect and follow the instructions outlined by our retail stores and centre security team
We very much look forward to welcoming you back and up to date information on accessibility will be available on centre websites and via social media channels. 
Read frequently asked questions here.