WHIPPERS BRING WAFFLES TO THE MALL, WOOD GREEN
New waffle store, Whippers has launched at The Mall, Wood Green on Black Friday.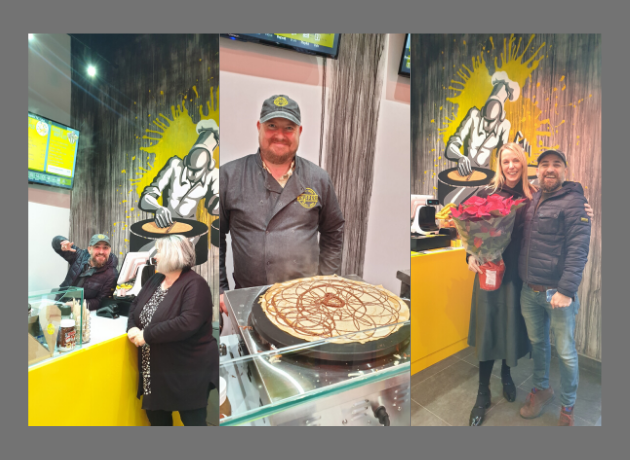 The eatery, which is located next to the East Mall entrance in the Food and Film Zone of the centre, will be serving a range of savoury and sweet crepes, gelato and cold-pressed, super-healthy juices as well as its signature, freshly prepared bubble waffles.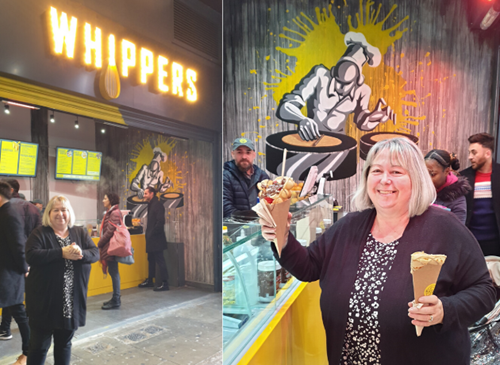 "There isn't another offering quite like this on the high street," explains Whippers owner A Cagdas Findik (aka Charlie), who has lived in Wood Green for the last 14 years. Charli further adds that Wood Green is one of the busiest high streets in London and there is a demand for on-the-go food, which we will be offering at amazing value. It is an area with huge potential and The Mall plays an important role at the very heart of the community. It has a very multicultural customer base and I'm excited that we will be able to reach so many different people and cultures and help enhance the profile of the area with our unique offering."
The store has a distinctive grey and yellow signage with a slick and colorful design. The food is served from a completely open counter, enabling better interaction with the guests.
We are delighted to welcome Whippers to The Mall Wood Green. Our guest feedback shows that there is great demand in Wood Green for new and different food offers and we feel Whippers will be an exciting addition to The Mall. We love to support operators in our community and are very happy that Whippers is a locally-operated business initiative.