Shop local this Christmas. Support our independent businesses.
When you buy from a small business, your purchase - no matter how big or small - means a great deal. This means that you are much more likely to receive a more personal, caring service and get more value for your money.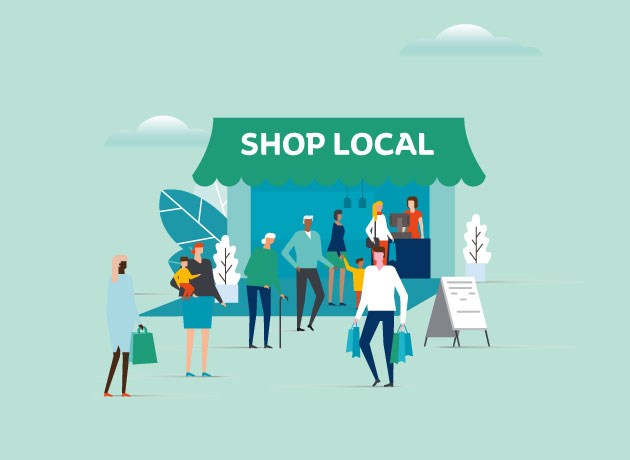 The Mall Wood Green includes 69 independent businesses. 
Small Business Retailers in the Mall, Wood Green.
1 4 U
Anne's Florist
Barrow Boy (Fruit & Veg Store)
Big Value
Café Villa De Fiori
Candy Park Newsagents
Cards Shop
Catwalk 2000
Charlie's Bakery
Checkmate
Continental Deli
Dr & Health
Dzire
Eliza's Kitchen
Ella
Erbiller Jewellery
Exquisite Nails
Fashion Bags
Frock Box
Game Zone
Georgio Italian Menswear
Home Store
House Of Leather
Hyde Accessories
Hype
J-Bees
Jenny's
Kenzie School Wear
Laces
Leatherland
Marie's
Marina Kaneva London
Mauritius Paradise
Mem Travel Goods
Moo Dog
Mush
N V
Neil Electrics
Neon
Nida Needles
Night Classics
Ntwentytwo Menswear
Optique 20:20
Pak's
Perfect Carpets
Posh Clothing
Posh Hair Studio
Pretty Fit
Ravadishing Radish
Saffron Accessories
Sasa Jewellery
Sihouette Shapers
Smart Phones & Computers
Style
Success Hair & Beauty
Taste Of The Orient
The Furnishing Shop
Tick Tock
Top Gifts
Toy City
Tropical Mini Market
U R Barber
Vape Pure
Walk In
Watch Outlet
Wood Green Cobbler
Wood Green Fish Market
Wood Green Meat Market
Yans Beads & Materials