Veganuary - Top Vegan Cookbooks
It's almost the end of January and Christmas seems a distant memory. But have you managed to keep your New Year health resolutions or have the bad habits crept back in? Don't despair - it's easy to get back on the healthy bandwagon.
Maybe you decided to try Veganuary (eating only plant-based meals in January) and are beginning to run out of delicious meal ideas. So, if you would love to continue this lifestyle in February, we've rounded up some of the best Vegan cook books available at WHSmith.
15 Minute Vegan Comfort Food – Katy Beskow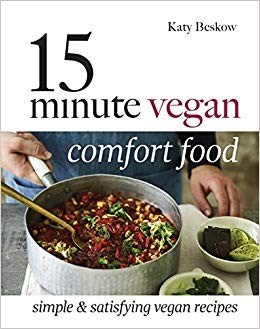 Vegan food doesn't need to be cold and soulless, Katy Beskow shows you how to create inspired comfort foods without spending hours in the kitchen. Using ingredients readily available in supermarkets, the easy recipes and instructions will have you making delicious, nutritious meals time after time. Available for £10.50 this book will help you through these colder, darker months.
The Plant-Based Cookbook – Deliciously Ella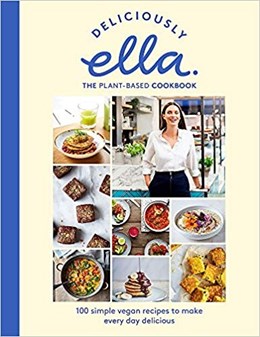 Not only does this cook book contain over 100 plant-based recipes from laid-back lunches to simple weeknight dinners and grab-and-go snakes, for the first time you are treated to a personal insight into Ella's journey. You see how she grew her blog, which she began writing to help herself while suffering from illness, into a wellbeing brand. For £16.99 this stunning book is a must-have for fans and food-lovers alike.
The Hungry Student Vegan Cookbook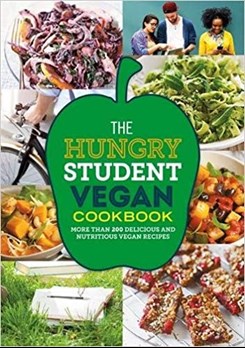 It can be hard to eat healthily when deadlines and exams are looming but it's never been easier with The Hungry Student Vegan Cookbook. With advice on what to store on a low budget, what kind of equipment you may need to take to your university halls and tips on following a vegan diet, this guide is essential. Available for £6.47 and featuring recipes for Blueberry & Vanilla French Toast, Thai Green Vegetable Curry, Pearl Barely Risotto with Carrots and much more.
Peace and Parsnips: Vegan Cooking for Everyone – Lee Watson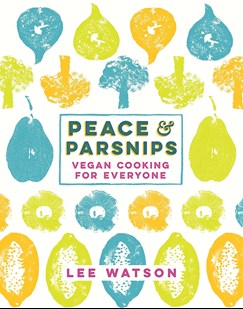 Dynamic about vegan food without being preachy, Lee Watson is the man set to revolutionise the way you think about veganism. Discover the delights of eating meat and dairy free recipes still bursting with taste. For £14 this book is great for anyone looking to give veganism a go. From curries, burgers and baking show stoppers this book is perfect to keep the whole family happy.
So, if you are trying the vegan lifestyle this year then why not pop into your local Mall and check out the range of vegan cookbooks in our WHSmith stores.