FREE soft play at The Mall!
Free soft play has arrived at the Mall Wood Green! Let your little ones burn up some energy (and let you breathe for a moment!) in our jungle themed play area.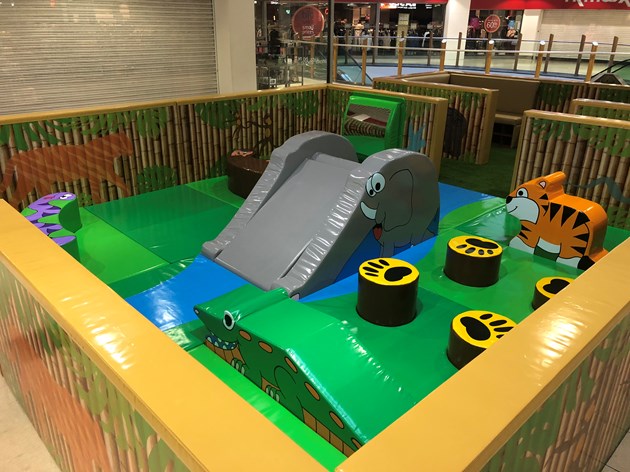 The soft play is located on the first floor, opposite TKMaxx.
Opening Hours
Monday - Wednesday & Friday - Saturday: 9:00am - 7:00pm
Thursday: 9:00am - 8:00pm
Sunday: 11:00am - 5:00pm
Please note: This area is unsupervised. Parents / Guardians are required to remain at the space with their children at all times. There is seating located in the space.
Terms and Conditions
Shoes MUST be removed
Socks or tights MUST be worn
No food or drink in the Kids Freeplay area
No photography or video
Supervision adults are advised to support children under 3yrs
Strictly for children under 6yrs only
All adults to be accompanied by a child
Be kind and play nicely
If it feels too buzy, buzz around the outside until some space is free
Please keep Kids Freeplay tidy for all to enjoy
Work together to keep this environment safe and fun
Let us know if you have any concerns – security, cleaning and management are moments away