Grand Reopening Celebration at the Mall Walthamstow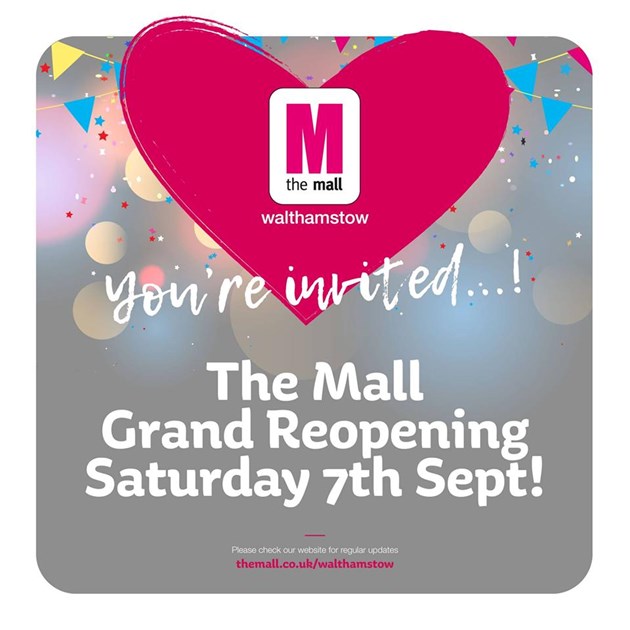 We welcome you to celebrate the re-opening of The Mall Walthamstow.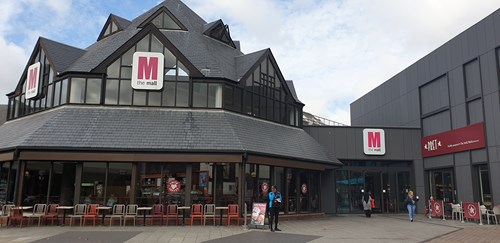 The Mall Walthamstow is pleased to confirm that the majority of the centre has reopened on Wednesday the 4th of September, with an official event being organised for our guests to celebrate the occasion on Saturday 7th September.
Re-opening celebration:
Date: 7th Sept 2019
Time: 10 am – 4 pm
We have LOTS of brilliant fun, free activities planned to celebrate our reopening - including stilt walkers, live music, the occasional free coffee (!) and much more, with fun for all the family!
The events start at 10am leading to the official Grand Reopening ceremony with the cutting of a ribbon that will take place at our main Mall entrance near Pret A Manger at 11am.
The fun activities continue until 4 pm.
We welcome the local community to join us in the celebration.
Here are some images of re-opened Mall.