Active August Challenge 2019!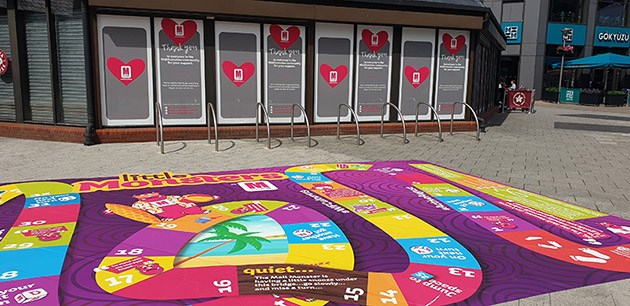 Are you ready to go on an adventure this summer?
Due to the fire at The Mall we unfortunately had to delay the start of our Active August Challenge, but we're now back and ready to get active! This activity runs on Friday - Sundays, starting on Friday 16th August until the 1st September, and we have a giant board game set up outside the main entrance to the centre, near to Pret. 
This summer we're focussing on health and wellbeing and our aim is to get everyone in the family involved, old and young. We're encouraging  everyone to get active and learn about health and fitness. Come and play on our giant board game and see how many steps you can build up using our pedometers, with top steppers in with a chance to win a £500 Mall gift card.