World Cup Fever!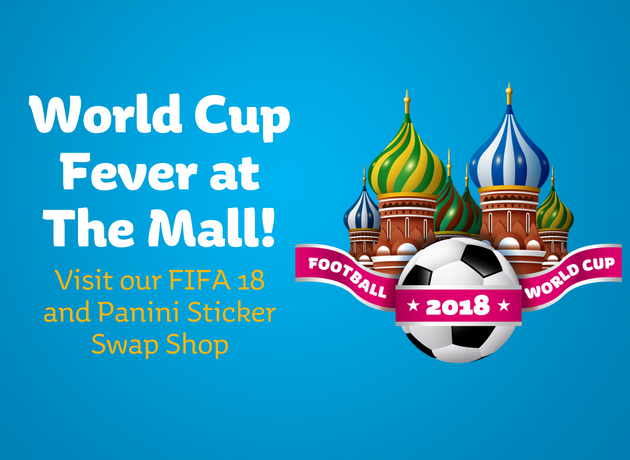 Join us from Saturday 16th June until Sunday 15th July and show us your skills on FIFA18 every day after school, and join us every weekend for our FIFA 18 tournament.
#GOTGOTNEED , Panini sticker one stop swap shop will be available to hand in those doubles a complete those sticker albums!
Donate to our Mall Cares Charity Forest Night Shelter and receive a pack of stickers. Fill in our album with those stickers, if you lucky enough to complete a team you win a prize.
More activities to be announced.