Love Sundays
You asked for it – and now you've got it. Love Sundays is back! This Sunday or any other Sunday, you will receive a marvellous FREE gift when you spend a total of £50 or more in any combination of The Mall's stores* – a little thank you from us for your custom. 
See you at The Mall on Sunday!
You're going to love it!
*For RewardME members only. Terms and conditions apply
Love Sundays 2017 - Terms and Conditions
26th February – 27th August 2017
1. To be eligible to receive a free gift customers must spend a total of £50 or more in The Mall on a single Sunday, and be a RewardME member (or sign-up to the RewardME scheme at the time of the instant prize draw and claiming their free gift).
2. The £50 may be spent in any combination of stores within The Mall.
3. Gift card purchases are a qualifying purchase.
4. Currency exchange is a qualifying purchase.
5. The exchange of items previously purchased is not a qualifying purchase.
6. To claim their free gift, customers must show their receipts for purchases to the Ask Me Point staff, The randomly selected gift will be revealed via an instant prize draw.
7. The full amount of gifts available per Mall are as follows: at Blackburn 6650 Beauty Gifts*, 775 £5 Gift Cards, 125 £10 Gift Cards and 26 £100 Gift Cards; at Luton 8250 Beauty Gifts*, 925 £5 Gift Cards, 175 £10 Gift Cards and 31 £100 Gift Cards; at Maidstone 2850 Beauty Gifts*, 300 £5 Gift Cards, 50 £10 Gift Cards and 10 £100 Gift Cards; at Walthamstow 3500 Beauty Gifts*, 350 £5 Gift Cards, 50 £10 Gift Cards and 12 £100 Gift Cards; at Wood Green 5750 Beauty Gifts*, 650 £5 Gift Cards, 100 £10 Gift Cards and 21 £100 Gift Cards. *Beauty gifts may vary.
8. Customers will only be able to take part in the instant prize draw once per Sunday.
9. The gift that is randomly selected via the instant prize draw is the gift that the customer will receive, no alternative gift will be offered.
10. Full Terms and conditions for The Mall Gift Cards can be found at themall.co.uk
11. To claim their free gift, customers must present their RewardME card or App to be scanned. New RewardME members must complete the printed application form at the Ask Me Point.
12. An entrant will not receive any prize, even if the instant prize draw should so indicate, unless and until entrants eligibility and the potential instant prize has been verified and entrant has been notified that verification is complete. Any play that occurs after the system has failed for any reason is deemed a defective play and is void and will not be honoured.
13. Instant prize draw play and gifts are limited to one per customer, per Sunday. Purchases of more than £50 are not eligible for multiple instant prize draw play or gifts, e.g. a customer who has spent £100 on a single Sunday is eligible to receive one prize draw play and the randomly selected gift only.
14. Receipts cannot be used retrospectively and are only valid to make a claim on the same day that the qualifying purchase/s is made.
15. The promotion runs during The Mall opening hours on Sundays only from 26th February to 27th August 2017.
16. All gifts are subject to availability. There are no cash or prize alternatives.

17. Ingredients for each product contained within the beauty gift can be found on the packaging. It is the responsibility of the recipient to ensure that they are not allergic to any of the ingredients before using the gift.

18. Participants agree to participate in any public relations or communications activities arranged by The Mall, including but not limited to: promoting the entrants name and photo on The Mall's website and social media channels and to local media.
19. The promotion will run in The Mall's Blackburn, Luton, Maidstone, Walthamstow and Wood Green only.
20. Entry to the promotion is open to UK residents aged 18 or over, excluding employees, agents, their families or anyone professionally connected to the promotion.

21. The promoter reserves the right to cancel or amend this promotion due to events arising beyond its control. Neither the promoter nor its agents are responsible for third party acts or omissions.

22. Promoter: The Mall Corporation, Capital & Regional, 52 Grosvenor Gardens, London SW1W 0AU.
---
How it works
Spend £50 or more in any combination of stores at The Mall on a single Sunday. 
Take your receipts to the Ask Me Point, along with your RewardME card, or RewardME app.
Reveal your marvellous FREE gift. That's it!
Love Sundays runs until the 27th August, and you can claim one gift each Sunday as long as you've spent over £50 on that d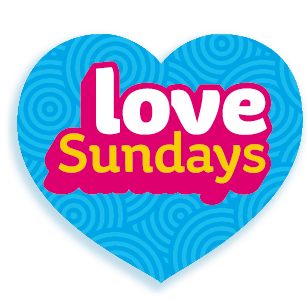 ---
Marvellous free mystery gifts every Sunday!
Each month there are four mystery gifts which will be revealed via a game at the Ask Me Point. Customers will receive one of the following gifts:
Grace Cole Cleansing & Nourishing Hand Care Duo
---
Park for FREE on Sunday
The Mall wants to make your visit as convenient at possible. So when you partake in Love Sundays, you will receive a free parking voucher which can be used on your next Sunday visit. The voucher is only valid on a Sunday and expires Sept 2017.