The Gym is Back!
The opportunity to get back into the gym is now, but not before checking out the latest details on what to expect. below are a few frequently asked questions.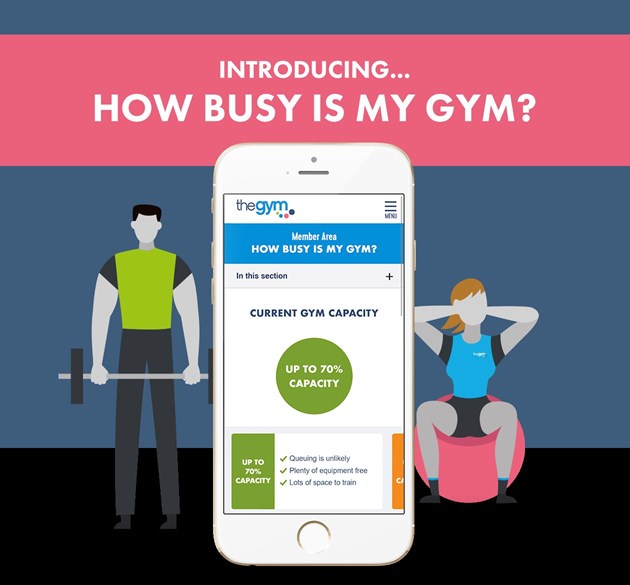 Coronavirus Information #SafeWithUs
Last Updated: 09:00, Monday 27th July 2020
Our gyms are now open!
We can't wait to welcome people back to our gyms! Thank you so much for everyone's patience and support during our closure. Following the Government guidance issued on Thursday 9th July, we are now delighted to confirm that the doors to our gyms across England will be reopening from 25th July 2020. For members of our gyms in Scotland and Wales, we are currently waiting for further updates and our gyms will remain temporarily closed until then.
We've looked at our gyms in terms of layouts, most popular equipment and how we can ensure that we are able to offer as much of the kit as possible, whilst also ensuring the safety of our members whilst socially distancing. Taking these actions have allowed us to reopen and keep the disruption to a minimum. This has included temporarily pausing our classes and 24/7 access. As such, when we reopen, we will have reduced hours and you can see all our gym opening times on the gym opening hours page.
Our #SafeWithUs Commitment
Your wellbeing is our highest priority. As part of our #SafeWithUs commitment, we will be introducing several cleaning, hygiene and social distancing measures to keep you safe. Click on the video below to find out more, or read on to find out more about our new measures:
Cleaning and Hygiene
1. Let's #KeepItClean
We have increased cleaning measures throughout the gym and our teams will assist you as and when you need it.
We are working hard to ensure that our equipment and facilities are kept spotless at all times - you might even notice some of the gym team walking around with our new (fancy-schmancy!) electrostatic cleaning blasters!
2. Do Your Bit, Clean Your Kit
We would really appreciate your help with wiping down your equipment once you have used it.
You'll find sanitising spray and paper towels available for you to use at our Cleaning Stations.
Let's work together to keep the gym really shiny and safe for each other.
3. On Your Marks... Ready... Set... Sanitise
We have a hand sanitiser dispenser ready for you to use once you enter the gym and as you leave.
While you workout with us, please wash your hands regularly with soap and water.
Social Distancing
4. That's #CloseEnough
We're definitely a friendly bunch here but always do your best to maintain a safe gap between you and other members as you move around the gym, while you workout, and when you use the changing rooms.
Some equipment has been taken out of action, screen dividers have been added between some kit and we've installed floor markers, all to help you socially distance safely.
No high fives allowed but a simple

 

"Hello! How are you doing?"

 

goes down very well. 
We're #GymItTogether
5. Great Things Come To Those That Wait
Please can we ask that you're patient with your gym team and other members, particularly where we need to maintain social distancing to keep everyone safe. If you're not happy with anything then let a member of the gym team know. Remember, it's been tough for everyone recently though, so let's look after each other as best we can. 
Reopening Information for Our Members
Look out for our emails over the coming days which will provide updates about your membership and details on our #SafeWithUs Commitment.
All membership payments are still frozen and you won't be charged while your gym is closed.
Your payments will not resume until we are open again. We will send you an email with everything you need to know on this before we reopen.
We also understand that some members might not be ready to get back to the gym. We will therefore give you the opportunity to continue to freeze your membership for free, if you so wish.
Joining Our Gyms
We're now accepting new joiners at our gyms. Sign up for a membership now to be ready for when we reopen. Simply pay for your first month, then you won't pay anything until a month after we reopen. Joining fees may apply.
COVID Secure at The Gym Group and staying informed
Dedicated coronavirus FAQs can be found below. If you have any questions about your membership please visit thegymgroup.com and contact us via live chat or call 0300 303 4800.
The safety of our colleagues, members and all visitors to our gyms is our highest priority. Coronavirus presents us with new challenges in ensuring everyone can enjoy the many health benefits of exercise whilst remaining safe. That is why we're asking everyone to be #SafeWithUs. We have developed a detailed plan, taking a risk-based approach and supported by specialist advice to ensure The Gym is COVID Secure -

 

click here

 

to read.
More information on coronavirus can be found on the NHS, PHE and PHS websites.