The Red Box Project now in The Mall!
We now house a Red Box, located at our Ask Me Point customer service desk inside The Mall, Walthamstow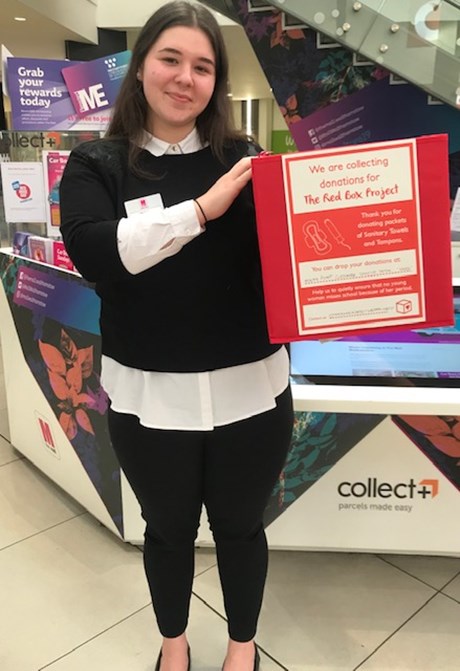 What's a red box?
The Red Box Project is a national campaign set up to provide sanitary products to schools, we collect donations of sanitary items such as sanitary towels, tampons, clean unused underwear, black tights and paper bags, this is then distributed to schools within the borough.
In Waltham Forest alone over 20,000 women aged 10 – 49 are living in poverty, and are therefore at risk of period poverty, this figure is continuously rising, and has risen by over 10% in the last few years.
Many young women in poverty end up missing days of school simply because they cannot afford the necessary items needed during their periods.
Find out how you can get involved below:
@redboxprojectwalthamforest
https://www.justgiving.com/crowdfunding/theredboxproject-walthamforest