GÖKYÜZÜ OPENS NEW RESTAURANT AT THE MALL, WALTHAMSTOW
The award-winning Turkish restaurant, Gökyüzü, has opened their newest venue in The Mall Walthamstow.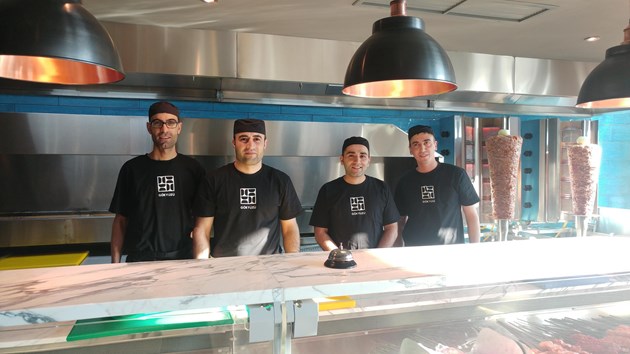 The family-run restaurant, owned by the Yavuz family from Maras in Turkey, is located in the former BHS site in The Mall, Walthamstow, and will be their third location in London after Harringay and Chingford.
Famed for their daily stews, homemade flatbreads, Turkish pizza and award-winning kebabs, Gokyuzu's restaurants are always busy and are regarded as a destination of choice for food lovers. The restaurants have received wide acclaim and press coverage, in The Times, the Daily Mail, the Evening Standard, and Time Out.
Gökyüzü Walthamstow's owner, Veysel Yavuz, commented "We're delighted to finally open our Walthamstow restaurant today. A tremendous amount of hard work has gone into getting the venue ready, and we're looking forward to welcoming our new customers to dine with us."
Rebecca Marjoram, The Mall's General Manager, added: "The restaurant makes a fantastic addition to The Mall, and we're sure it'll be one our customers love. We can't wait to try the incredible food on offer!"