Think Green!
Celebrate World Environment Day with us today.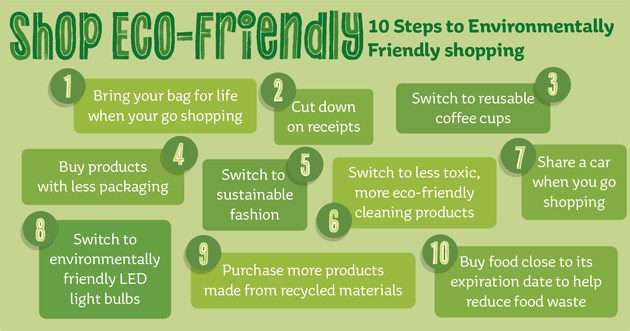 Simple steps make a big difference to the environment.
Check out our top picks of eco-friendly products available in The Mall to help you make ethical and sustainable choices in every aspect of life. Shop for a sustainable future.
Together we can make a world of difference!
---
Asda

Asda stock a great range of eco friendly products: Velvet comfort toilet rolls, for every tree used 3 are planted - £3.50 (9 pack), Bio-degradable caddy bin liners - £2.20 (20 pack), Ecover multi action wipes - £2.18, Planet clean dishwasher tablets - £3.

Boots

Stocks Naty by Nature Nappies, wipes and disposable nappy bags. Plus Boots Botanics range includes degradable nappy sacks (£1.60 for a pack of 100).

The Body Shop

Their certified organic range has been created for the first signs of ageing. This innovative concentrate helps to enhance surface skin condition, leaving it looking smoother, fresher and healthier. Drops of Youth concentrate serum - £25 for 30ml, 99% of ingredients are of natural origin.

W H Smith

Woodland Trust office paper, 500 sheets - £6.99. Every sheet of Woodland Trust Office Paper sold contributes directly to its work as the UK's leading conservation charity. Totally chlorine free. Energy for paper production is generated from waste material with Zero CO2 emissions from fossil fuels and excess heat from paper production is piped to a community heating project.

Superdrug

Eco tools collection; Bamboo handle, re-purposed aluminium, cruelty-free bristles, recycled and recyclable paper packaging & helps reduce electricity use. Made from 70% recycled materials & 100% recycled paper packaging.
Archive