The Mall Goes Green with Living Wall
A new 'Green Living Wall' has been installed at The Mall in Walthamstow to enhance the local environment, improve air quality and bring more biodiversity to the area.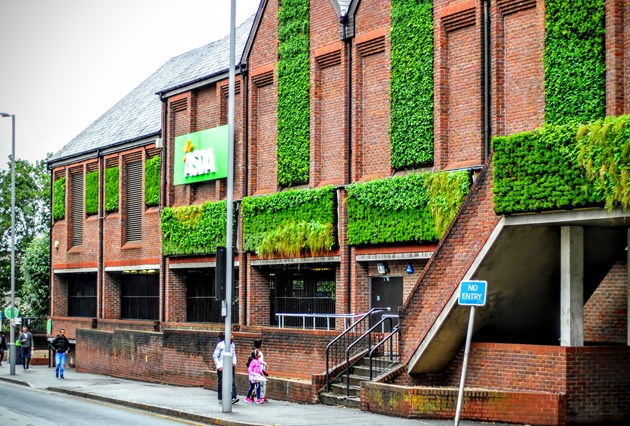 The project has been delivered by Waltham Forest Council as part of an Air Quality Pilot Project in Selborne Road, Walthamstow, funded by the Mayor of London's Air Quality Fund and installed by ANS Global.
Cllr Clyde Loakes, Deputy Leader and Cabinet Member for Environment said: "Air quality remains a major concern across Waltham Forest, which is why we are supporting a number of projects to improve conditions in some of the most polluted parts of the borough.
"Living walls are proven to be an effective way of purifying polluted air and also help to improve the surrounding local environment. This project is one of a number of ways that we are encouraging residents to think about how they can improve air quality and take up more sustainable modes of transport."
Rebecca Marjoram, Marketing Manager at The Mall, added "We're thrilled that The Mall is able to host the Living Wall, as part of our commitment to reducing impact on the environment."
The Living Wall has been installed on blank facades along the Selborne Road side of The Mall, and has been planted with species that filter out harmful gases. To see the progress of the living wall installations please visit the Selborne Road entrance to the Mall.
Here's just a few benefits of the living wall:
Improved Air Quality:
Plant leaves filter out pollutants from the air and absorb dust particles.
Increased Biodiversity:
Living walls provide alternative ecological habitats for insects, birds and bats.
Aesthetics:
Planting patterns with varied species provide a stunning alternative to common building products.
Sound Insulation:
Whether indoors or outdoors plants absorb and deflect noise.