The Wine Weekend: a new event for Maidstone town centre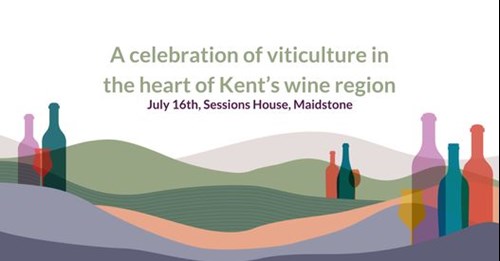 In a celebration of Kentish viticulture 25 local vineyards and wine producers will be showcasing their wares at an event on Saturday 16 July.  Running from 10am to 5pm visitors will have the opportunity to sample their choice from up to one hundred different wines.  Additionally, visitors can meet the growers and find out more about the horticultural practice involved and the process undertaken to create the wines on show.  Exhibitors will include some of the most prestigious vineyards in the region including Chapel Down, Balfour Hush Heath Estate, Simpsons and Biddenden Vineyard, amongst others.
The event is being delivered in partnership with Kent County Council and will be hosted in the historic Sessions House.  Visitors to the event will have the occasion to view some of the inside of the iconic County Hall building that gives Maidstone it's County Town status.  
Although visit will have to pay the £15 entry they don't need to worry as Wine Weekend is a not-for-profit event and visitors can redeem the value of their £15 entry fee against sampling and purchasing with any of the exhibitors.  One Maidstone aims to celebrate the viticulture industry that thrives within Kent, a county famed for its rural beauty and agriculture, and to invite visitors to discover and explore the town whilst they are here, boosting footfall for local business.
To find out more information about the event, and to book tickets, please visit the dedicated website thewineweekend.co.uk and follow on social media for news, announcements competitions and more.  Facebook and Instagram @thewineweekend