Platinum Jubilee fun at The Mall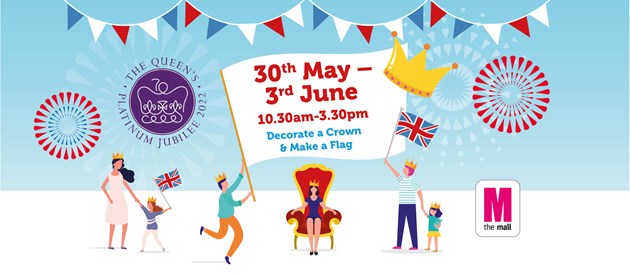 Join us from 30th May to 3rd June for FREE craft activities.
Get Jubilee Day ready by making and decorating your own crowns and flags in our craft bar, it will be located on the upper mall near Muffin Break.  The fun does not stop there, on Friday 3rd June, there will be a Face painter.  So, get ready to be painted red, white and blue....Our face painter has two options for you - A British flag or a British flower, you can find this by the Mall Craft bar
Also 🎉It's Competition Time!🎉 To celebrate the upcoming Queen's Platinum Jubilee, we are giving you the chance to win an afternoon tea and BB's Muffins in Maidstone. 🍰 check out our Facebook page, for the full terms and conditions, please see here.
What's happening in town with One Maidstone
Bubblologist - Making giant bubbles our bubble performer can help to create a sensory experience for both adults and children.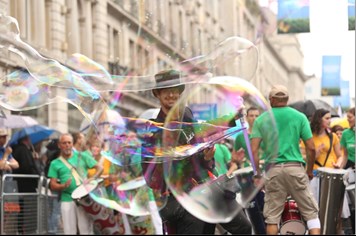 Royal Guards - Standing still, poking out their tongue, posing for photos, can you make them laugh? Our royal guards will be placed around the town to set the scene for the royal occasion.
Dancing cleaners - Keeping the busy town clean whilst the entertainment goes on, our dancing cleaners will mop the floor and then burst into a full dance show, dancing round their mops. See if you can join in with some of their Best of British dance moves and songs?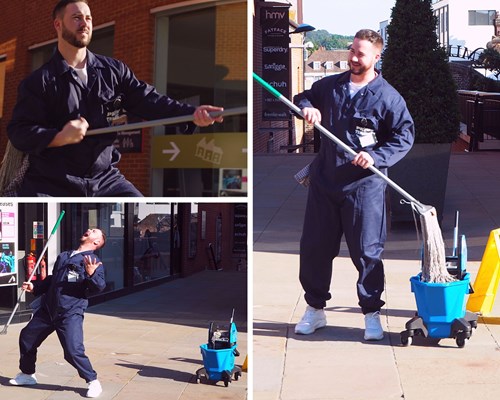 Stilt walking trees - Trees to represent the Jubilee - Planting trees for the Queen herself. Come and meet these magical, mystical giant walking trees who will be roaming the town.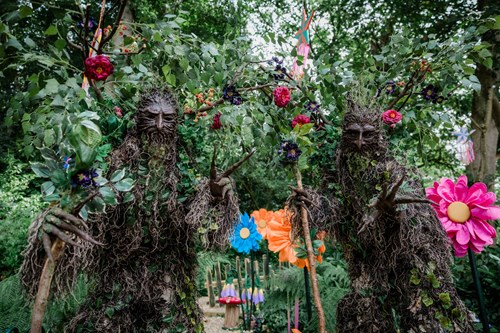 Farmers - Our fun farmers will be wheeling their barrows around Maidstone town centre handing out tree sees for children to plant a tree for the Queens special jubilee celebrations
For more information on One Maidstone click here