Mental Health Awareness Week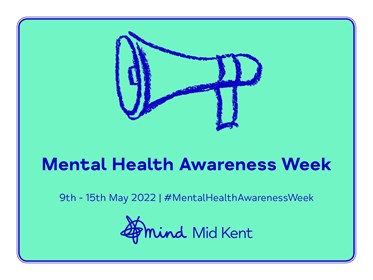 Mental Health Awareness Week is a great opportunity to remind people that it's OK to not be ok – so The Mall and Mid Kent Mind have partnered up to bring awareness to services which people in the local area can access not just during this week, but whenever they feel as though they may need some additional support.
1 in 4 of us may experience a mental health problem in any given year. This number is reflected of a dated study, however, so that shows us that the real numbers are more likely to be 1 in 3. This highlights just how common mental health problems are – and how important meaningful conversations around mental health are when it comes to beating the stigma so often wrongly associated with it.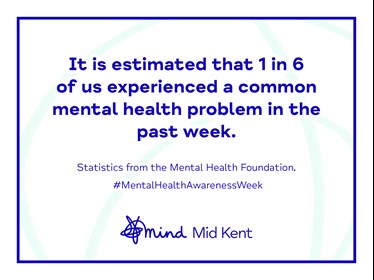 On the Mind webpage you'll find resources which emphasise how common mental health problems are – alongside a mixture of self-help tips and guidance, and also help resources, which we hope will empower you to seek a little bit of additional help if you find yourself struggling. Mental Health isn't just for a week, a month, or even a year – it is a permanent and ongoing part of life for all of us. If we can use this week to encourage people to take their first steps on their recovery journey, then we are all the better for it.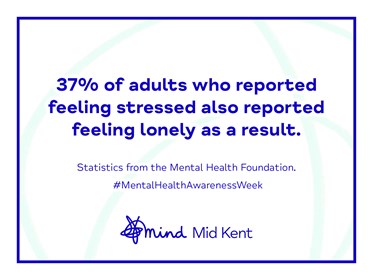 Mid Kent Mind will be at The Mall for a couple of days during the week (the 10th and the 13th) so that you will have an opportunity to come along and chat to the team. We will also be sharing plenty of information on our social media channels throughout the week to encourage people to access mental health support.
We're proud to be able to work together to champion such an important week and hope you will use this week to join us in encouraging proactive conversations around mental health. It's a far less scary topic for many of us when we know that we're not on our own – so let's use this week to bring our community together.