Maidstone Lions Raising Fund for School Defibs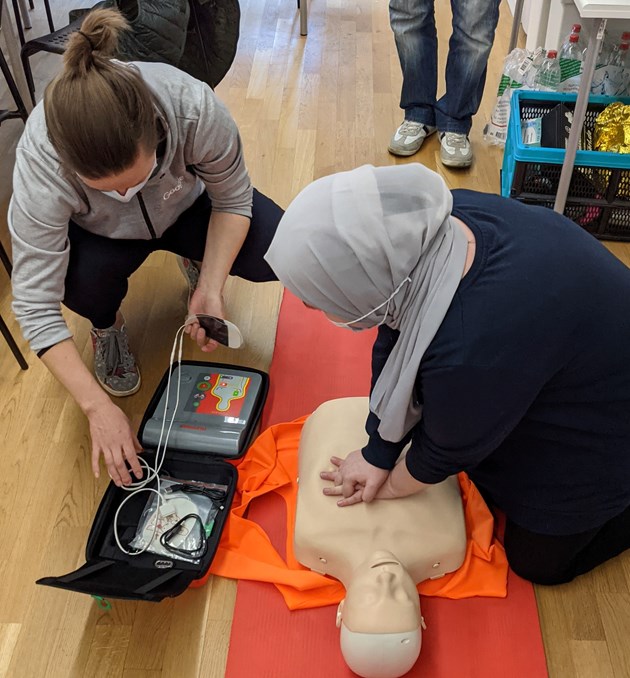 Maidstone Lions have launched a project that they hope will result in every school in Maidstone having at least one defibrillator. A recent survey of schools in Maidstone revealed that approximately one third do not have a defibrillator. while of those that do, another third may have just one machine on a large campus, where really two or three are needed.
It is a sad fact that every week in the UK, 12 young people die from Sudden Arrhythmic Death Syndrome (SADS), many of these deaths take place in a school setting.
The use of a defibrillator significantly improves the chance of survival, in fact use of a defibrillator within one minute of a Cardiac Arrest improves the chance of survival by 90%, decreasing by 10% with every minute that passes. Research by the Club has revealed that there have been cases of SADS in Maidstone schools in the recent years, some of which were adults.  
Lions are looking to raise money to fund defibrillators and training. Their first aim is that every school has one defibrillator, then to increase the number of defibrillators in schools that have a need for more. Unfortunately, this is not something that the club can do on their own and we are looking for community support for the success of the project. We hope that people will support the project and spread the word through social media and word of mouth
If you would like to donate to this appeal by Maidstone Lions you can do so on their GoFundMe page Defibrillators for Maidstone School
You s can also follow them on Twitter and Facebook
For further information please email welfare@maidstonelions.org.uk   Or see their website www.maidstonelions.org.uk