Maidstone Fusion Street Festival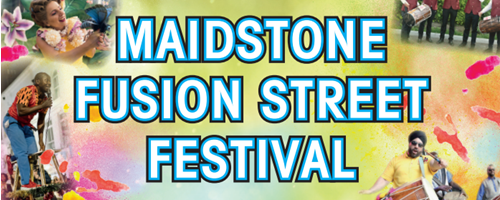 This year's festival on 16th July, will feature a life-size roaming snow globe, a brass band performing classic pop and Bollywood tunes, jugglers, acrobats, a Bob Marley tribute, a lively Chinese Lion, North Indian Dhol Drumming beats, plus special free workshops for children both in Fremlin Walk and at The Mall.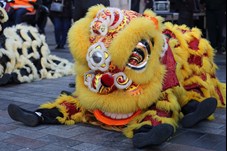 Chinese Lion
Activity will take place around Fremlin Walk, Week Street, Jubilee Square and The Mall between 10am and 2pm.  In addition there will be free pirate workshops for children, as well as juggling, comedy and the Chinese Lion at the Lockmeadow Entertainment Centre between 12.30pm and 3.30pm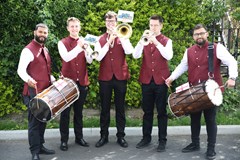 North Indian Dhol Drumming beats
The festival has been produced by Cohesion Plus working in partnership with Maidstone Borough Council. Cohesion Plus have a long record of working in the area as producers of the Maidstone Community Mela and their aim is to use the arts to break down barriers and promote greater understanding between communities by showcasing diverse art and celebrating shared values.