Earth Day 2022
Every year on April 22nd we come together to celebrate Earth Day and the theme this year is 'Invest in our Planet'.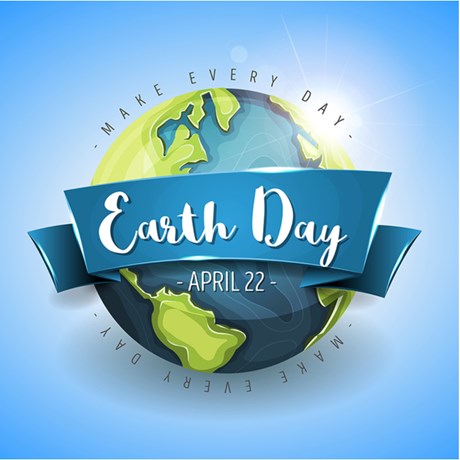 Below you can find 8 ways you can invest in our planet!
Cycling

 

is one of the greenest ways to travel, and if you cycle to and from Maidstone town centre there is lots of cycle parking available.  You can find one outside Maidstone House, by the train stations, outside the library and front of the Mall car park, to name but a few.
Use public transport. Using public transport more means less cars on the road and less harmful emissions, and Maidstone town centre is well served by trains and buses.  
Go meat or dairy free. Visit Subway, McDonald's and Muffin Break for delicious vegan and vegetarian food, plus many cafes, coffee shops and restaurants throughout the town centre are vegan and vegetarian friendly.
Use a reusable coffee cup. Maidstone is home to lots of fabulous coffee shops, including BB's, Muffin Break and Francos all in the Mall.   You can use your reusable coffee cup to enjoy your chosen barista made coffee and avoid creating the waste of a takeaway cup.
Support sustainable fashion. Many of our town centre retailers are committed to sustainable fashion.  New Look for example has been carbon neutral in their operations since 2019, and are aiming to be climate positive by 2040.  This includes having 100% of their cotton being sustainable by this summer and they divert 97% of their waste away from landfill.  
Borrow a book. Borrowing a book from Maidstone Library rather than buying a book can help to reduce your carbon footprint by re-using already existing books.  You can also buy second hand books from Heart of Kent Hospice Charity Book Shop in The Mall.
Spend time in nature.

 Maidstone 

town centre benefits from lots of green spaces . Visit the pocket park area like Brenchley Gardens that's behind Maidstone Museum or 

Whatman Park, which has a Green Flag award of excellence, is about half a mile from Maidstone town centre and is at the heart of the Millennium River Park that runs along the River Medway.

  You can find details of all the greenspaces here
Carry a reusable bag.

 

Bring a reusable bag with you when you visit the town centre to avoid the use of plastic shopping bags.  Most shops in Maidstone town centre offer fun, colourful and practical options for reusable tote bags so pick up one today!