Discover Rocks around The Mall!
As well as our other Summer activities we will also be including a Rock Hunt around The Mall!
We will be hiding rocks around the Shopping Centre (excluding car park) from Saturday 21st July. Once you have discovered a rock you will need to take it to the Ask Me More where you will need to exchange it for a stamp card and a prize (it is one prize per child, per promotional event).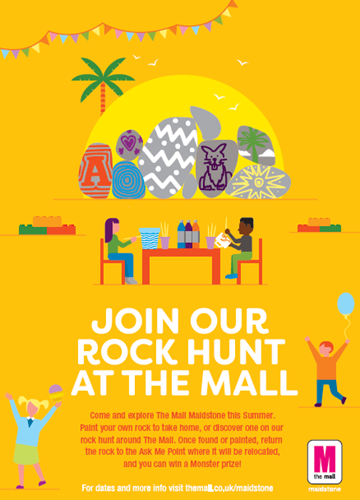 Children will also be able to paint and draw on rocks, either following one of the 30 designs provided or letting their creativity flow. Once painted they may take them home or drop them off to be relocated!