Maidstone Matter - We're listening

Maidstone Radio is a community radio station entirely staffed by volunteers and dedicated to serving the community of Maidstone and the surrounding area.  It has been broadcasting to the people of Maidstone since December 2019, and despite the challenges from Covid-19 their volunteers continued to broadcast from their home studios when they were unable to use the station's main studio.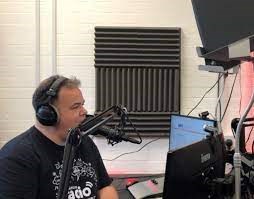 If you live, work or play in Maidstone, the station has a wide range of shows, with a mix of  music, interviews, news and features, 24 hours a day, 7 days a week.  The station also provides an opportunity for local businesses and organisations to advertise to the local area.
You can listen to the station online via the website at https://www.wearemaidstone.com, or just ask your smart speaker to "play Maidstone Radio", and join the growing audience for the station.
If you would like to advertise your business, promote your organisation or event, or enquire about joining the team of volunteers, just send an email to studio@wearemaidstone.com.