H Samuel's new collections
H Samuel's have a number of new collections for all occasions.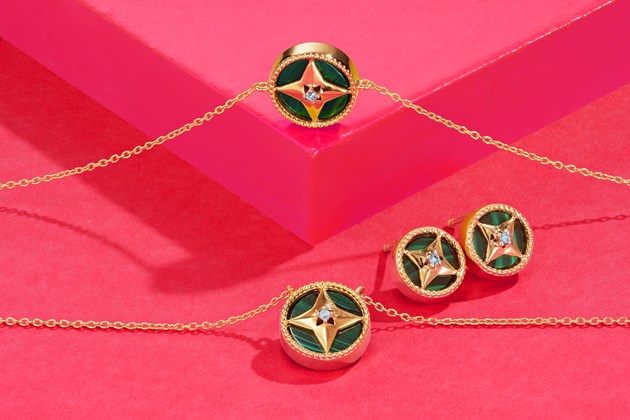 Bold Gold
With a focus on gold details the Bold Gold jewellery is all about layering and stacking to elevate the everyday.
Find Your North Star collection
Adorned with a star-shaped talisman, it features semi-precious stones, including mother-of-pearl, sodalite and malachite, each bringing a unique meaning to the pieces, from luck and love to protection and prosperity.​ H Samuel's Find Your North Star collection showcases a unique explosion of colour and significance, made to be layered together for the ultimate expression of individuality.
The Find Your North Star collection from H. Samuel pays tribute to love, protection and prosperity. Each piece has a narrative and energy to help illustrate your own unique story.
Aisle Ready Style
With wedding season is full swing H Samuel has you covered with their Moment collection. Wedding jewellery is not just about engagement rings, H. Samuel's Moments collections includes gifts for bridesmaids and maids of honour, too. From the Infinity collection that symbolises forever friendship to the Circle collection that represents your endless love, these are the pieces for aisle ready style that perfectly fuse trends with tradition to last a lifetime.
Visit in store today.