Fun with The Entertainer
This weekend The Entertainer will be showcasing two fantastic games in all of our stores: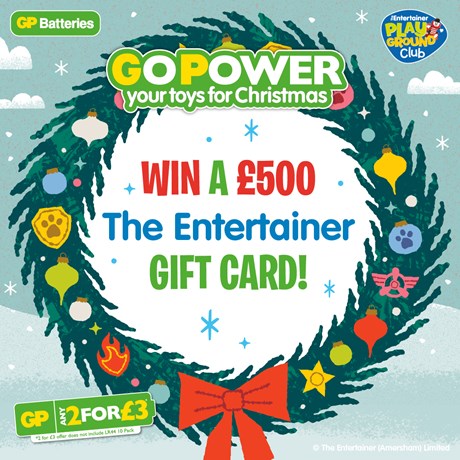 Jacks Whizzy Wheels Balloon Car Pump - £7.50
Introducing balloon power! Kids will have so much fun using air mechanics to power their Whizzy Wheels cars. Using the bright and colourful pump provided, they can blow up the balloons and attach them to the cars. Then, watch as the cars zoom around the room! Click here for more information.
Hot Shot Battle Royale Axe Strike Game £6.50
Designed for tiny hands, this game, where players throw the plastic axes at the targets, is ideal for helping to develop children's hand-eye coordination and dexterity. Click here for more information.
The Entertainer competitions
GP Batteries – With every pack purchased from The Entertainer you have more of a chance to win a £500 The Entertainer Gift Card! –ends on the 24th of December.
Upcoming Events at The Entertainer
Festive Funday – Saturday 23rd October
Santa Letters Writing Workshops – 6th, 13th and 20th November 
The Entertainer Star Buys
Looking for items for gift guides? The Entertainer star buys are tipped to be some of our biggest sellers Click here for more information  here