Stay in, stay safe and stay connected with The LapTop Doctor
The Laptop Doctor Computer Medical Centre, Crew are continuing to serve our customers and the community.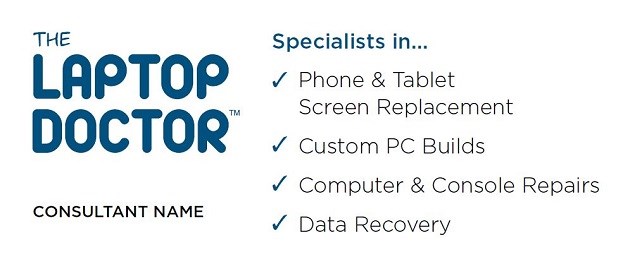 They are currently offering help with:
Remote Support – It may just take a phone call or a remote session to get you back up and running. We use the excellent software to allow us to provide secure, reliable remote support.
Free Contactless Collection/Dropoff - For issues can't be fixed remotely, we will be providing a free contactless collection and delivery service. 
This service is free for those living within 4 miles of Maidstone Town Centre. Outside this area, a small callout charge based on distance applies. Call us to discuss.
Remote Working/ Remote Access - this can involve reconfiguration of broadband routers and other network equipment. We can advise and provide solutions.
Give your existing computer a check up or upgrade, to ensure it is in tip top condition for when thing get back to normal. Upgrading existing components is cheaper than buying a new computer. Talk to us about how to get the best out of new components to make your existing device faster or increase your storage space.
New and Reconditioned Computers – we can still supply these, with a trade-in service for your old kit to help save those pennies. This is available with a setup and configuration service to get you back up and running with minimal fuss.
Battery and Screen Replacement – while most people know this is possible for laptops, many do not realise this can also been done for smartphones and tablets.
Contact them to discuss your tech-related issues on:
24/7 by Email: info@thelaptopdoctor.com
9am – 5pm daily by Telephone: 01622 756500