Welcome to Persian Chai
Persian Chai serve slow-brewed tea in a unique, traditional Persian atmosphere. No tea bags, no supermarket sourced or fast-food style products, but natural, real teas with Cinnamon, mint, jasmine, rose, cardamom and of course ginger.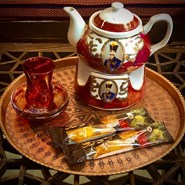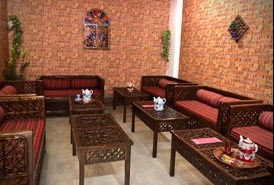 Located inside Persian Art Emporium LTD on Level 2 of The Mall, their fruit juices are always fresh: fresh fruit goes in the juicer, juice comes out! No additives, no syrups, no preservatives.
They are currently offering a FREE cake or cookie with any order - until further notice.
Are you a RewardMe card member? If so, just show your card in store and receive 10% discount in Persian Chai (not in conjunction with any other offers, until further notice).
And, after you've enjoyed your tea, you can take a picture in their stunning stained glass selfie window.
Check out their menu below: