Greggs limited-time products now in store!
Greggs currently have some tasty limited-time products available in store.
Come and try these yummy treats!
Chicken Tikka Wrap: Sliced chicken tikka breast, onion bhaji pieces, sliced red onion mayonnaise & sweet chilli sauce.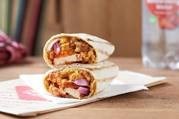 Philly Steak Bake: Diced beef brisket and cheddar cheese with peppers and chillies, in a creamy cheese sauce, seasoned with peppers, chillies, coriander and onions.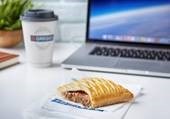 Chocolate Brownie Donut: Brownie style chocolate flavoured filling, topped with milk chocolate flavour icing and brownie crumb.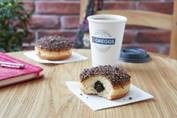 Head into one of our Greggs stores to try these tasty treats!